Non-fiction Books
NONFICTION BOOKS & Links

WHEN IT HURTS!--Gift book
THE HEART OF CHRISTMAS
HOW DO I LOVE THEE

Links to books with separate pages.
First I Bow--Devotional
Journey of Faith--Devotional
Tales of a Simpler Time--Memoir
The Day Secretariat Won the Triple Crown--Autobiography
Sagebrush--Family Devotional based on Scripture and true stories of my childhood
A Tale of the Oregon Trail--Historical fact/fiction
Threads of Time--How history interconnects some famous people from Marco Polo to Clara Barton
Click for the devotional/journal JOURNEY OF FAITH
Click here for the memoir TALES OF A SIMPLER TIME: Wisconsin Childhood Remembered
Click for information on THE DAY SECRETARIAT WON THE TRIPLE CROWN (Autobiography)
Click here for FIRST I BOW devotional
Click here for SAGEBRUSH--story devotions for the family based on the author's childhood in Wyoming.
Click for A TALE OF THE OREGON TRAIL
Click for THREADS OF TIME--interconnected biographies from Marco Polo to Clara Barton
Check out new, revised, pocket version.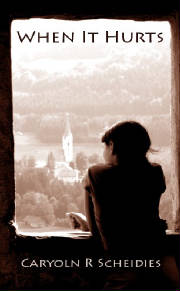 Click here for more info
WHEN IT HURTS!
Easy on the Eyes
Encouragement for those who are hurting over death, betrayal or pain. A gift book for those who are hurting in some deep way and need to know God cares.
Note about the video. The link is not quite correct.
It is simply http://www.idealinhope.com Leave off Author
****************
HEART OF CHRISTMAS
(Trade Paper format)
Through stories--including a true one about one very feisty cat, verse, Christmas traditions around the world, a kid-friendly version of the Christmas story and more, HEART OF CHRISTMAS draws the reader into the true meaning of Christmas.
HEART OF CHRISTMAS also includes memory pages to record your Christmas memories and make this book a family keepsake.

Click Cover for more info or to order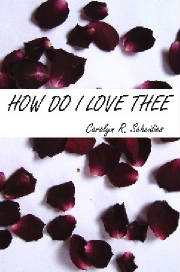 10% off print version
How Do I Love Thee…
Let me count the ways. In this collection of articles and verse from such greats as Shakespeare, Browning and Byron, romance authors of today as well as the author, the reader will feel the stirring of romance and the depth of love.
Read how to have a great courtship or that "perfect" marriage, renew your heart with Through Time, The Embrace and more in sections such as "I Love You When Our Love is New"; I Love You When We Say, 'I Do.'"; and "I Love You Always & Forever."
Most of all, be drawn to the foundation of love, the one who always loves unconditionally and gives our relationships and marriages security—Jesus Christ.
A great gift for Valentine's Day, for shower or wedding gifts or for a "just because" gift of love. The book may serve as good way to open up dialogue with that love-struck teen who doesn't yet understand what love is all about.
Click here for Print version--Publisher.
Click here for Print version at Amazon
Click here for ebook PDF version
TOGETHER
A couple snuggles together,
In a flower filled meadow
soft and green.
A picnic lunch on a blanket spread,
Completes
the romantic country scene.
But, love is more than romance,
It's the meeting of two hearts,
In a faithful loving union
From which only death shall part.
It is laughing and loving and hugging,
Sticking through good and bad times.
It is caring and forgiving
In a trust that lasts...a lifetime.
© 2007 Carolyn R Scheidies All Rights Reserved