Poems: The God Connection
Table of Contents bottom of the page for full listing of poems
Click Cover for more info on Lulu print version
If you want to know what Scripture says, this book focuses on key passages. If you want to know about God, this book will show the way. This book takes you through those tough times to make that God connection and, as you do, you'll find comfort, peace, hope and, most of all, that inner joy that comes from a vital connection to the Lord of all.
.
THE GOD CONNECTION goes beyond religion and tradition to a vital, real connection with our loving Creator.
The God Connection: CREATION

In the beginning God created
the heaven and the earth. --Geneses 1:1

Creation reveals...
God's attention to detail,
His appreciation for beauty,
And His infinite grace
...toward you and me.

Lord Jesus, help me see your creation in me.

(c) 2014, 17 Carolyn R Scheidies: The God Connection PG 7


AMAZON: 5.0 out of 5 stars Great book!! December 1, 2014
By Karin Wisdom
Format:Paperback|Verified Purchase
This was an amazing book!! I sent it to several friends who are going through difficult situations and they said they received so much help and inspiration from the author's words!!
CLICK HERE for The God Connection--Lulu print version
CLICK HERE for The God Connection--Kindle version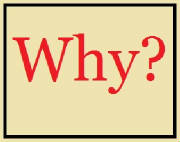 BEYOND LIFE'S DISAPPOINTMENTS
(C) 2017 Carolyn R Scheidies

Life is never only and always
Roses and sunshine, good times and joy.
Because life doesn't go as planned,
And people disappoint. Oh boy!

Anger hurt, even fear and pain,
Clamor for attention time and again,
As we struggle to deal with life's realities,
We ask, "How? Why? When?"

Yet, it in our imperfect, messy world,
Jesus came, lived, died, rose--for you and me.
When we follow, bow and ask Him in,
He takes us beyond disappointments to hope and life and peace
...with Him.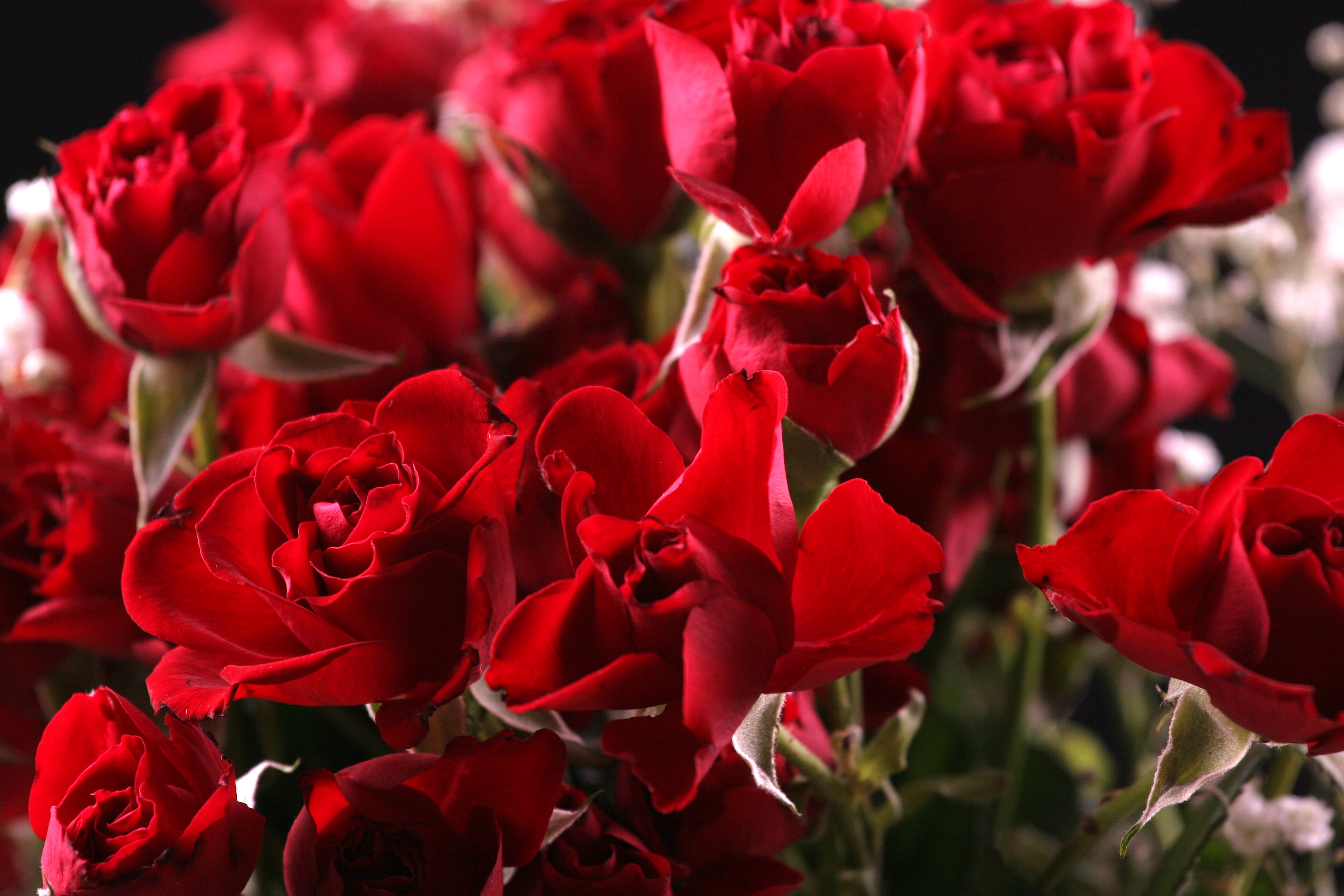 THE CREATOR
(C) 2017 Carolyn R Scheidies

Spring flowers unfurl,
In colors soft and bold,
Pink, yellow, red and gold.
Such new life is a wonder to behold.

I bow, in gratitude and awe,
For the One who created Nature's beauty,
Is Jesus Christ, who by His death and resurrection,
Also gives new life to you and me.
**********************************************

THE IN BETWEENS OF LIFE
(C) 2017 Carolyn R Scheidies

Wake up miserable, cold in darken morn,
In that time between
Chill Winter ways
and new Spring days,
March or April or May,
From brr-crackling freeze
To the soft warm breezes
Heralding a world newly awakened.

Sometimes life gets stuck
In that in between time,
Confusion, frustration deepens inside,
For the turn of the seasons the answer is time,
While the answer for life's complications
Is found in deepening our relationship
To the one who created, cares and knows
and can actually change our tomorrows, our today,
God's Son, our Savior--Jesus Christ.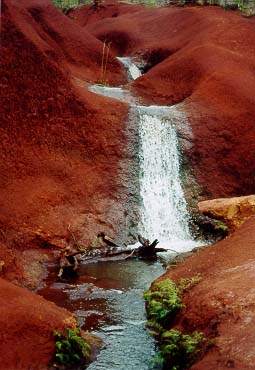 SHIFTING SAND OR SOLID FOUNDATION
(C) 2017 Carolyn R Scheidies

When life goes awry on sifting sand,
On what do we stand,
Or to what or to whom do we cling?
Work, wealth, health, intellect, family ties?
In whom, deep inside,
Or on what do we trust and confide?
Where do we turn in the dark of night
When nothing's right.
As much as they might support or help,
Friends and family and other things will fail...
But, When we flail and fall,
There is a solid rock on which to land,
To which to cling--Christ Jesus,
Our Creator Lord, Savior and King,
Who loves us above anything
And offers healing, hope and light
Surrounds us with His comfort and peace,
Sets us on solid ground
And holds us tight
For all eternity.

BEYOND ME
(C) 2017 Carolyn R Scheidies

We like to think life
Is all about "me!"
My dreams, my goals,
But in doing so
We lose our souls
To intolerance, fear, self-centered needs.

When we open our hearts and minds to He,
Christ Jesus, who gave His life
A sacrifice for you and me,
We gain joy as we move beyond "me"
To become other-centered, helping others
Find love and hope and peace
In Him.

JUST RIGHT
(C) 2017 Carolyn R Scheidies

Jesus' arms are not short,
Not clutched to His chest so tight,
Nor so long they go around
Leaving you and I behind.
No. Not at all.
Instead, they hold us up when we fall,
Comfort against His loving heart,
Protect from life's storms
And frightening nights.
Neither too long or short,
Jesus' arms offer
Strength and and help and hope,
For Jesus' arms are--
for you and for me,
Just right.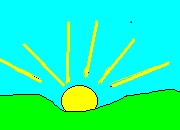 MEETING A NEW DAY
(C) 2017 Carolyn R Scheidies

A new day,
Brand new awaits.
Will I be encouraging
In what I do and say
Or will I fill my time
With anger and bitterness,
sarcasm and complaints,
Making everyone around, including me,
Miserable along the way?
Maybe I need to stop
Start my day out right
With God's Word and Prayer
To lift me up
With guidance, hope and light
That I might gain
A new attitude
Then, as I live and work and play,
I'll make a positive difference
...this day.

This is the day which the Lord has made;
Let us rejoice and be glad in it. --Psalm 118:24 (NASB)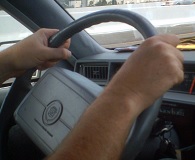 MY TRIP DILEMMA
(C) 2017 Carolyn R Scheidies

Two days, three, four or more,
Not long, and yet in anticipation
I spend days deciding
What to bring--
Clothes, shoes, jackets,
Can't bring everything!
Consider upcoming events,
Family, gatherings, time traveling.
With a rueful smile and shaking my head,
I make a list and start packing.
Why does planning and preparing
Take so much longer
Than the trip itself?

As I was going through some old files of my work I came across this poem and thought I'd share it.

BECAUSE I AM
(c) 1991, 2017 Carolyn R Scheidies
(Published April 1991 in The Caring Connection)

It doesn't matter whether one is
Black or white
Rich or poor
Famous or infamous;
It doesn't matter whether one is
A genius or not so much
Beautiful or less than model perfection
A physical specimen or limited in mind or body
To say your, my life or the life of another has no value
And to terminate that life
Disgraces the message of Christ.
For from the tiniest baby conceived in the womb
To the tottering ancient taking one last breath
God created and loves each one
Not for what we can contribute, but
Just because we ARE!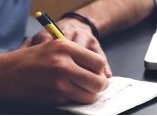 BLANK PAGE REVELATION
(C) 2017 Carol R Scheidies

The blank page stares back at me.
A page filled with possibilities...
I hesitate. Focus mind and heart.
What message shall I impart?

Shall I start a novel, write a letter, poem or two,
Write an article, blog--something fresh and new?
What words of wisdom are set free,
When I convey what I think and feel and see?

Yet, as I start, I find words flow
As from a greater plan
And I bow in gratitude, thankful knowing,
My words are guided by His hand.

MEMORIES OF CHILDHOOD AND TRAINS
© 2017 Carolyn R Scheidies

When I hear the distant whistle of a train
I am reminded today's machines
Differ from those of my childhood so long ago.
Passenger coaches whizzing by, clickety clack
On the railroads tracks.
Today, in this time and space,
Passenger cars are going by the wayside
Only a few remain…
Now, mainly cargo carriers roll down the rails,
Making their presence known at railroad crossings
A whistle, signs, crossbars in yellow or white,
Forcing motorists to stop, wait for roaring trains,
Forcing me to wait, recall
My childhood of long ago days
My mother choosing to take me on a train ride, clickety, clickety,
All the way to the Twin Cities, and
A special visit to Gramma's place.
I remember; thankful for time, experiences, precious memories
I remember...and smile.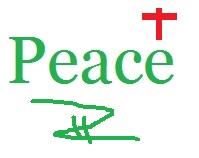 CHASING WORRY
© 2017 Carolyn R Scheidies

Worry niggles, nags.
Gets under our protected outward mask.
"Everything is OK, fine."
Not!
Times of stress, forget to ask
The One who says, "Look up.
"I am here, very near."
When we do, we find,
We leave worry behind,
For as we let go, Jesus enters in
Replacing worry and fear,
With comfort and hope, loving guidance
And with, most of all...
Peace within.

Therefore do not worry, saying, 'What shall we eat?' or 'What shall we drink?' or 'What shall we wear?' For after all these things the Gentiles seek. For your heavenly Father knows that you need all these things. But seek first the kingdom of God and His righteousness, and all these things shall be added to you. Therefore do not worry about tomorrow, for tomorrow will worry about its own things. Sufficient for the day is its own trouble. --Matthew 6:31-34 NKJV
LIFE'S ZIP RIDE
© 2017 Carolyn R Scheidies

Life passes by in a mere blink of the eye.
Seems so long ago a child,
When anticipation quickly dimmed..
And travel bored after
Mile after mile after mile.
"Are we there yet," became the constant cry.
Yet we grow up and begin to hang on
As life begins to zip by
And months, then years pass faster and faster.
Time FLIES!
Life become a too-fast ride.
The only place to hang on securely
Jesus Christ beside...inside
Knowing with Him
When the ride ends here,
He holds us close and takes us home
To abide with Him
For all eternity.


TRUST OR TURN AWAY
(C) 2017 Carolyn R Scheidies

It is easy to talk about trusting Jesus
When all goes well,
Without major bumps in the way.
But in times of tragedy, betrayal,
Frustration, pain,
When God isn't following my plan,
He seems so far away,
Leaving me uncertain, frightened, scared.
Does, then, all my talk about trust dissipate
Into a panic array?
Do I turn away or
Will I choose to trust in my Lord, in His Word,
With all my heart?
Will I seek His guidance each day,
Listen...wait,
Knowing the God who created, lives and loves me
Will walk beside no matter what?

Yes, I will choose to trust because this I know
He'll be with me wherever I go, and
With Him everything, somehow, someway, will be OK.

Trust in the Lord with all your heart; and lean not unto your own understanding. In all your ways acknowledge him, and he shall direct your paths. --Proverbs 3:5-6 (KJV)
LIVING SCULPTURES
© 2017 Carolyn R Scheidies

Ice shining off the roadways,
Ice patterns on the trees,
Ice sparkling off grass and concrete,
Delicate ice sculptures everywhere I turn I see.

Cancellations, rescheduling the order of the day,
To prevent crashes and congested, dangerous traffic flows.
Frustrating interruptions and yet...in the enforced time,
Life slows….

Instead of responding with anger and complaints,
Let's stop, take a breath and consider that He
Who formed the breathtaking ice sculptures,
Also creates beautiful sculptures of our lives, as we
Ask Jesus in,
And follow Him.

RESULT OF TRUST
(C) 2017 Carolyn R Scheidies

When life brings confusion, hurt, tragedy, pain,
I chose to trust in Him,
Not turn away.
Seek His will, not my own way.
That I might rejoice when comes the day,
Jesus turns it all around for good.
Because I stood, prayed,
Trusted, believed and clung to He
Who lived, died and rose for me,
Tomorrow, today, I can know within,
Christ's healing, wholeness,
Comfort, hope and peace.

Phil. 4:6-7
Proverbs 3:5-6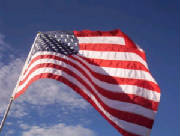 How to Save a Nation
© 2017 Carolyn R Scheidies

Though a good president may lead in the right direction
Show the way, and be a secure, positive voice,
No president can truly save a person or nation
From the consequences of National and personal choices.

God isn't moved by rationalizing excuses,
By leaders manipulating with rhetoric feats,
By those more interested in control than citizen needs
Or by candidates winning a majority of political seats.

God makes a difference in our lives and nation and saves
Not by might or a willingness to fight to be free,
Jesus intercedes when our leaders and you and me
Bow the knee,

When we, as individuals and as a nation,
Repent of pride, evil and sin,
Without and within
And follow Him.

HOPE OF THE NEW YEAR
(C) 2016/17 Carolyn R Scheidies

The year has slipped away,
Leaving memories in its wake,
Some of family, fun and joy,
Some of loss, anger, hurt and heartache.

But through it all, God has helped me know,
His comfort, strength and soothing peace,
That I might face tomorrow unafraid,
Because of He who loves and lives in me...
Christ Jesus!


BECOMING BOLD AND BRAVE
(C) 2016 Carolyn R Scheidies

When I turn to Christ
And not away when life happens
And everything falls to pieces,
I can be brave, be bold,
Knowing God is near, here
Holding me close.
Entering in
To comfort, strengthen,
Guide and bring peace.
Even in life's darkest nights,
Jesus lovingly draws me to His light,
And leads me safely
To a place of refuge in Him,
Today, tomorrow and for all eternity.
FROM INNER PAIN TO PEACE
(c) 2016 Carolyn R Scheidies

Tragedy and pain freezes the brain,
Unable to think, comprehend, reason, see,
Beyond the unrelenting shock waves,
We struggle mentally, physically,
Emotionally, medically
To relieve the deep, deep hurt
That eats at us day by day.

In anger we neglect or forget
A main part--the key to the healing process,
Taking time to deal, to pray, to grieve,
Allowing him, our Creator Lord access within
Do what He does best--walk beside
Not only to comfort, but more
To bring healing, wholeness and peace.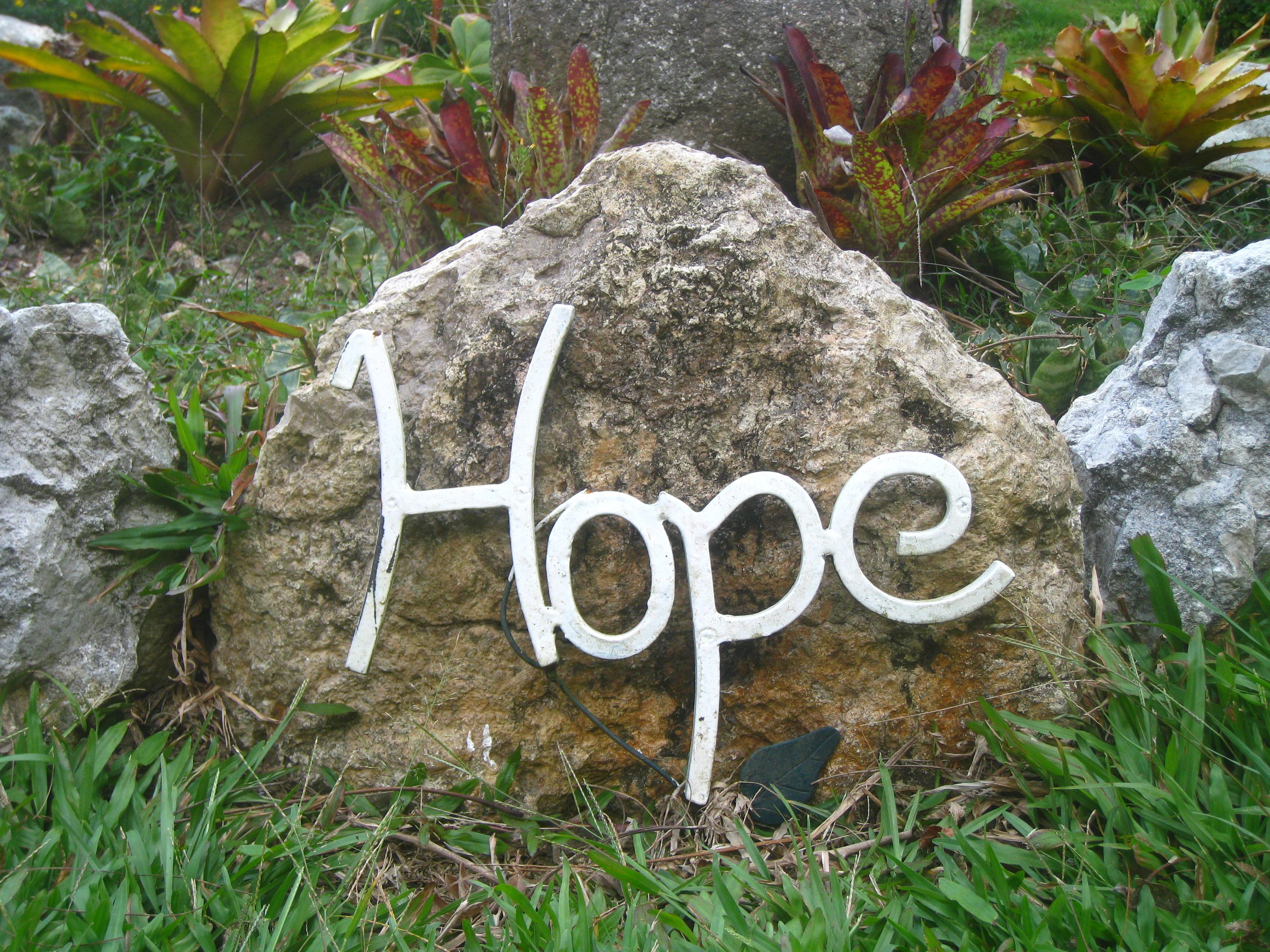 HOPE BEYOND GRIEF
(C) 2016 Carolyn R Scheidies

Death brings darkness
Pain, hurt and loss.
Yet we do not need to wallow or
Fight the depressing night.
We can, instead, choose to
Reach out for God's embracing, loving, light.
When we move beyond our grief we find
The Cross and one death that leads
To hope and joy and life
For all who come, follow and ask Him in
As Savior, Friends and Lord...
Christ Jesus.

Brothers and sisters, we don't want you to be ignorant about those who have died. We don't want you to grieve like other people who have no hope. We believe that Jesus died and came back to life. We also believe that, through Jesus, God will bring back those who have died. They will come back with Jesus. --1 Thessalonians 4:13-14 (GW)

The thief comes not, but for to steal, and to kill, and to destroy: I am come that they might have life, and that they might have it more abundantly. --John 10:10

WHEN THE GOING GETS TOUGH--CLING
(C) 2016 Carolyn R Scheidies

When I'm down,
When mired in doubt and confusion,
I refuse to take the easy way,
Turn my back on Him tomorrow...today
Or let go.
Because I know
The answer isn't in walking
The darkened path of life alone,
But in clinging to He
Who loved enough to die and rise again
For you, for me,
My Lord and Savior,
King and friend,
Christ Jesus.

God is our refuge and strength, a very present help in trouble. Therefore will not we fear, though the earth be removed, and though the mountains be carried into the midst of the se; Though the waters thereof roar and be troubled, though the mountains shake with the swelling thereof. Selah. -- Psalm 46:1-3 (KJV)

CHRISTMAS COMES DESPITE...
© 2016 Carolyn R Scheidies

Despite terrorism, wars and rumors of more,
Despite national and personal strife,
Despite confusion and uncertainty,
Christmas still arrives.

For Christmas is more than a joyful holiday of celebration,
More than parties, gifts and glittering trees.
Christmas heralds the birth of God's only Son,
Who came to offer the gift of life,
To you,
To me,
For all eternity.

I am come that they might have life, and that they might have it more abundantly. --John 10:10b (KJV)

TRUE SAFETY
© 2016 Carolyn R Scheidies

In dark of night,
In the flickering light,
Shadows wave
Odd patterns on walls and window panes.
Sounds, Creepy, Out of place,
Shiver down the spine.
Imaginations of the mind
Weave scenarios of searing fright.

I stop. Shift focus.
Open my heart to He who created,
Protected, saved
Over and over His own.
I am not alone!
Bowing, I pray
Give Jesus my fears,
Sensing He is near, here.
His presence brings comfort and peace,
And I know, whatever happens,
Today and through eternity,
I am in the best of care--
His.
UNCERTAINTY
© 2016 Carolyn R Scheidies

We desire and seek
To know,
To have a firm foundation,,
To find and follow a secure path.
Yet because we cannot always clearly see,
Too many days,
In too many ways,
We fuss and stew,
Allowing worry sway.
Instead of simply stopping
To bow heart and mind within
Giving the future back
To Him to whom it truly belongs--
Jesus Christ.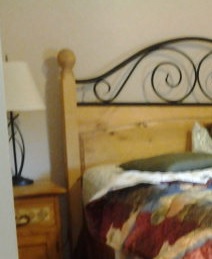 COME AWAY FOR REST
© 2016 Carolyn R Scheidies

We live in a world bound with
Music, noise, action, light and sound.
No time to pause, slow down...stop.
No time to contemplate, think, reason.
No time, as did the prophets and philosophers of old,
To spend time listening, reflecting,
Expecting to find insights, learn, grow.
And we wonder why
We're stiff and tense.
Live hair-trigger lives,
Explode in tirades and violence
God created us to need down time,
Alone time,
Quiet times to decompress, rest, refresh.
It's why He created beautiful mountain scenes,
Rippling brooks, amazing flowers and trees.
In a world of noise and distraction
We need to schedule times of inaction.
It's why He calls us to come away, each day
Spend time with Him, His Word, pray.
For He, Himself, says it best,
"Come unto me, all you that labour
and are heavy laden, and I will give you rest."*
Makes all the difference.

*Matthew 11:28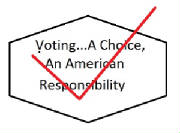 THE LAST AMERICAN VOTER
(C) 2016 Carolyn R Scheidies

Do I honor God with my vote?
Voting not for who provides the best perks,
But those most likely to ensure
They'll stand up for faith,
Stand up for family,
Stand up for the Constitution,
Which was forged by blood, sweat, tears.
A document founded and grounded
In Judeo-Christian principles and values
Of respect, personal and national responsibility and freedom...
For you, for me, for all.
Often failing, falling short, but
An ideal symbolized by anthem and flag.

Do I vote for those who turn
Their back on faith, on rights of citizens
Who are to be not servants of an all-powerful government,
But the leaders?
Or do I vote for those who
In more than words,
Embrace the whole, the American goals,
A place of freedom,
A place of safety
From evil and terror without, within?

Do I vote for those bent on
Depriving Christians of freedom
To freely speak,
Work and worship,
Publicly and in peace?

Do I look beyond
A biased media twisting truth,
Concealing wrongdoing, evil,
Spouting little more
Than gossip, innuendos, assumptions?

The US system, the candidates human,
Imperfect, true.
Not an excuse not to vote
A right, a responsibility
Others died to provide.

This year, may well be,
The very last time,
The vote of and by the people
Truly
Counts. VOTE!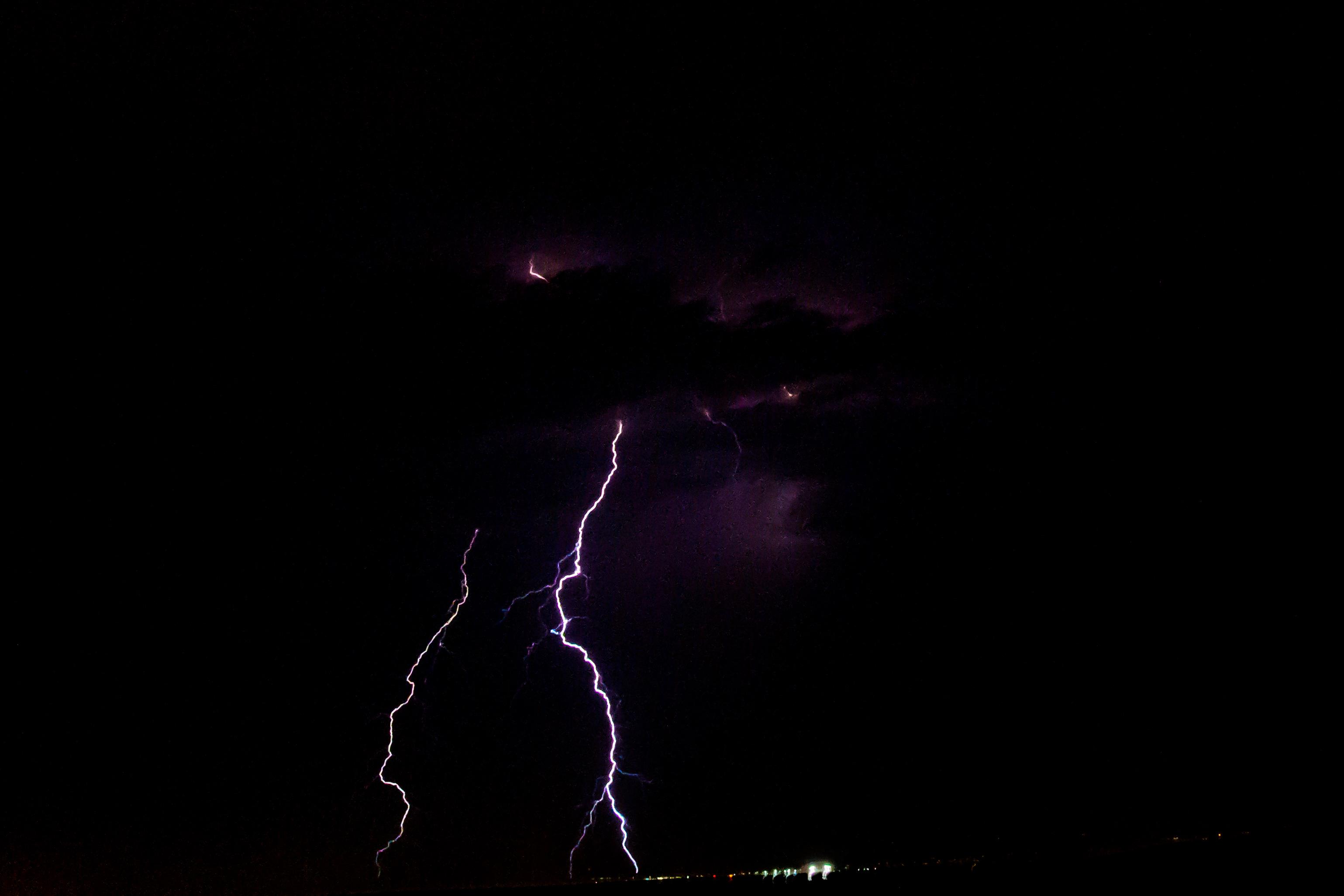 SOUL OF DARKNESS
© 2016 Carolyn R Scheidies

Darkness hovers,
Ready, waiting--alert
Swooping down and rounding up
Another soul.
Deceit, distraction, disease takes a toll
Yet the source remains unblamed.
So easy to distract the shallow mind,
Arrogantly believing muddle and mush
And twisted truth...or none at all
Especially incredulous youth and
All who wish to follow their own way,
Not believing there are always
Consequences to pay
When night swallows light
Of heart and mind
Giving up, losing sight
Of truth and grace and right.

Yet, and yet, God is not dead.
We can counter darkness and sin
Without, within,
With God's mercy, truth and prayer,
And standing together with Him,
To banish the night, in the might
Of hope and love and right,
By lifting up the joy,
The light and life
Of God's one and only Son--
Christ Jesus!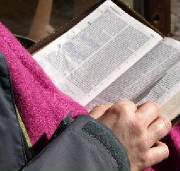 NOURISHMENT THAT MATTERS
© 2016 Carolyn R Scheidies

In the chill of the morning
I open God's Word
Read, study, meditate,
Let it comfort, challenge, satisfy
My hungry soul.

As I commune with Jesus Christ,
I gain insight, deepen my relationship
With Him, my Savior,
My Friend and guide,
My living, loving Lord.

And I am warmed and filled,
Body, soul and mind.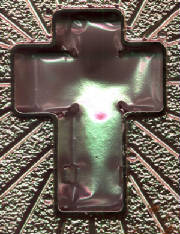 GIVE HIM CONTROL

(C) 2016 Carolyn R Scheidies

In a world gone crazy
With evil and terror,
With lies and insincerity
In candidates power hungry.
Doing everything and anything
To take control of a country
Founded on citizen leadership and guidance,
On faith, family, freedom
And personal responsibility.


Instead of fighting and fear,
The answer is first,
Surrender and prayer,
To He who is truly
In control of it all
Of the country once set apart,
Lifted up,
Drawing others to a place,
Of safety, life, hope
Finding freedom of heart, soul, mind.


On our knees,
We remember, give over
Our lives, our future, the nation,
Not to an overwhelming government,
Not to vested interests,
Not to parties,
Give over control to the only one
Who can make a difference,
Change the outcome for good...
Christ Jesus.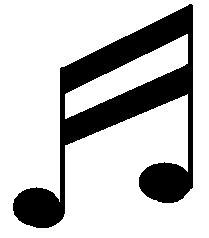 Song of the Heart
(C) 2016 Carolyn R Scheidies

Once I sang for the joy of life
Until a fall and surgery took the singing voice.
Left a choice--
Anger, frustration, depression,
Or a thankful heart He saved my life,
Let me breathe,
Restored my hope in Him.
Left the music, the song within.
So my hands I raise
In grateful quiet praise,
For one more day,
To worship Him.

Forgetting Forgiveness and Letting Go
(C) 2016 Carolyn R Scheidies

Easy when another's sin is revealed
To revel in our "Christian" moral superiority.
So quickly we forget
Before the cross
There's a level field,
And we must all come
As sinners in need
Of God's amazing grace.

Romans 3:23, 6:23
Ephesians 2:8-9
John 3:16-17

THE STRUGGLE TO LET GO
© 2016 Carolyn R Scheidies

Sometimes I cannot find
The words in my mind
Like a defective disc
Thoughts spin, spin..
Accessing slowly, too slowly
I am mute
Unable to explain, challenge, refute.
Frustration rises, binds…
But, when I stop, let go,
Give it over to Jesus,
I find release.
Beyond emotion, arguments,
Thoughts too slow,
I know…
In silence and prayer,
To God who really is there,
I can rest within,
Whenever I leave results
With Him.
FOCUS
© 2016 Carolyn R Scheidies

Sometimes a day
Goes wrong in every way.
But! How about days that go right...
That encourage and lift up
Bring a smile and light?
I'd rather focus on these days,
Instead of spotlighting
Painful situations
Or hurtful slights.
What my center is
Throughout the day,
In what I think and do and say,
Makes all the difference in my attitude...;
One of not being in a hurry,
To borrow hurt and worry,
Changes how I live my life each day
And helps me view tomorrow
With hope and joy...and peace.
WHY I CHOOSE HIM
© 2016 Carolyn R Scheidies

I make wrong choices.
I sin.
But, when I ask Him in,
He forgives
Makes me
Whole within
And free to be
Renewed in Him
Alive with His life and love and joy
Both here and now
And for all eternity
With Him.

Thanks.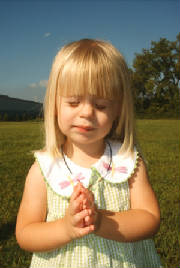 WE GIVE THANKS
Psalm 121:2-3, 7-8 (GW) My help comes from the LORD, the maker of heaven and earth. He will not let you fall. Your guardian will not fall asleep. ...The LORD guards you from every evil. He guards your life. The LORD guards you as you come and go, now and forever.
We give thanks not for conflict
But for grace to forgive and move on.
We give thanks not for evil
But for all the good that still exists.
We give thanks not for pain
But that pain and heartache draws us to the One
Who comforts and heals.
We give thanks not for horror or war
But for the peace God provides
in the midst of it all.
We give thanks not for hate
But for the love we know inside when we ask Jesus to live within
Filling us with healing,
... help
...... and hope.
And, looking up, we can give thanks
--no matter what.
(c) 2009, 2016 Carolyn R Scheidies FIRST I BOW pg 26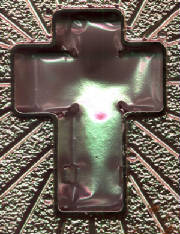 Another Day
© 2016 Carolyn R Scheidies

Today is another day
To pray
To praise
To honor He
Lord Jesus,
Who died and rose
To offer hope
And help and life,
For me.
Because of Christ within
I have another day
In which to live
In which to give thanks
To Him.

Praise the Lord. O give thanks unto the Lord;
for he is good: for his mercy endures for ever. --Psalm 106:1
THE SWEET WAY
(c) 2016 Carolyn R Scheidies

"Tis so sweet to trust in Jesus."
Nice words of an old hymn,
But not so easily when pain racks the body,
And life brings on hurts, heartaches and tragedy.
Do we then commune with Him,
Let Him into the deepest recesses
of heart and mind within
Or do we turn away
Refusing His comfort, strength, hope
and guidance along the way?

Trusting Jesus is not the simple play,
The easy pathway,
Especially when we cannot clearly see,
When hurts are difficult to release,
And we desperately seek only peace.
Life, then, doesn't seem so "sweet."

But, when we recall that Jesus is all,
Creator, Savior, Friend and Lord,
Who reaches out, waits to bring hope and life,
To make things all right,
We come to understand, Jesus stands,
For you and me as companion, guide,
And we find,
When we follow where He leads
He opens our minds,
Helps us see,
With Him we have a relationship, a fellowship,
That is comforting, security and sweet.

His presence inside, in our lives,
Helps us grow, helps us know the truth,
Bow and sing...
"Tis so sweet to trust in Jesus."

HOW TO BE ENOUGH
© 2016 Carolyn R Scheidies

We think we're enough
Seek to live without giving Christ His due,,
Then wonder why our lives are rough and fall apart
Into frustration, anger, hurts that continually renew.
Yet an attitude shift can turn everything around.
Provide a solid foundation of hope, help and peace.
Still, it is hard to let go, Release our hold,
Truly communicate with and listen to our Creator,
Letting Him be Lord, giving over control,
Admitting we are not enough, not so tough,
And bow head and heart,
Pray, claim His name,
Be made new with the difficult, yet simple phrase,
"Jesus, I will follow You."
For, each and every day...
He IS enough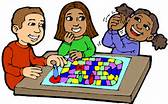 Life Friends
© 2016 Carolyn R Scheidies

Friends.
Years bonded by
Sharing,
Caring,
Prayer,
Bonded by time and being there,
Bearing together life's hurts, tragedies, pain.
Rejoicing with marriages, births,
Successes and joys.
Through it all, one thing remains,
Friendship centered on He
Who created you and me, and
Who bonds us together
In His forever love,
For all eternity.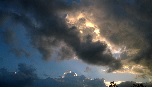 Storm Security
© 2016 Carolyn R Scheidies

Storms descend
Some with rumblings and advance warnings.
Some hit hard, fast and unexpectedly.
Some storms are little more than summer squalls.
Others leave behind devastation and tragedy.

Whatever the duration or strength,
Storms challenge, changing landscapes and lives.
Environmental storms vie with inner storms,
Part of reality and life's natural cycles.

We can meet these inner and outside storms with defiance,
Or give up, give in and let them win, I'd rather cling to He
Who, from the prow of a boat, stilled the storm
And calmed the sea.

Because Jesus showed, then, His power, His care,
I know if I trust and let Him in,
Even through the life's wildest storms,
I am safe, secure without, within--with Him.

Soul Quiet
(c) 2016 Carolyn R Scheidies

Not many covet a quiet time.
Yet, without quiet there is no time
To be still, To think,
To dream, To imagine
To find bunnies in clouds,
Or be awed by a lightning storm.
We need time
Without technology,
Without television or phones,,
Without videos or games,
Without noise, Without crowds.
Most of all, we need
Silence to relate to nature,
Relax, communicate with our Creator,
Finding in the quiet
Wholeness, Peace,
Comfort, Hope.
And a confident center
In Christ Jesus
Our Lord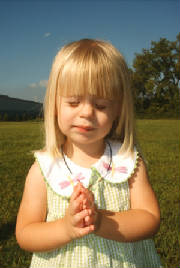 PRAYER IS MORE
(c) 2016 Carolyn R Scheidies

Prayer is more than petitions
for needs and help,
More than begging,
More than repetition and tradition.

Prayer is communication
With our Creator Lord as Savior, friend.
It is worship and waiting,
Sharing, listening, guidance--a relationship.

Prayer is celebration, restoration.
Most of all, prayer is renewal,
joy and deep satisfaction,
Knowing Jesus cares.


****************
Reminder
© 2016 Carolyn R Scheidies

Illness, darkness, pain,
However long it stays,
It seems forever;
Doubt invades--
Is God near?
Does He hear?
Does He care?
Is He there?
If we stand, bow
To Him, cling,
The Son will arise
And we will know,
The healing only He can bring,
To heart and mind
That changes everything.
For He cares and knows,
Has never let us go,
Has never been far away,
Working on our behalf always.
Reminding of a simple truth--
Jesus is only a prayer away.
Freedom of Knowing
(c) 2016 Carolyn R Scheidies
The culture, our nation may be
"Going to hell in a handbasket"
As the saying goes,
But for you and me,
If we follow He
Who died on the cross at Calvary
And rose again,
We rest peacefully
Knowing He
Has set us free
To live life abundantly.
And, no matter what, we
Are fully and completely secure,
For we're held safely in His loving hands,
Now and for all eternity.
In the Silence
(c) 2016 Carolyn R Scheidies
In the dark of night I wake
Close my eyes
Against streetlights outside the window
Against the digital clock throwing
large red time into the darkness,
Against the blue light from the
low buzz on the television box.
I hear the swish of tires from a passing car
on rain-soaked roadway,
In the silence after the storm calms, moves on
I hear the softest of whispers deep inside,
I am here, Child.
No reason for alarm.
I am here.
I smile and turn
Wrapping the covers around me
As I slowly sink
Back into peaceful slumber,
Knowing Jesus is near
And I am safe within
His enfolding arms.
Makes All the Difference
2016 Carolyn R Scheidies
I cannot see tomorrow
While I struggle for today,
Peace comes in knowing God is with me
All along the way.
Trust in the Lord with all your heart; and lean not unto your own understanding.
In all your ways acknowledge him, and he shall direct your paths.
--Proverbs 3:5-6

My Choice
(c) 2016 Carolyn R Scheidies
I hear His voice
Softly, still and small.
But only distantly
Through the haze of my busy daily time
No longer easy to hear
Faint
Muted by schedule, worry, fear,
Insistent like some persistent fly
He speaks
Breaking into my days
Offers a choice
To listen, heed, follow
To life, to peace
Takes time. Takes effort...
Easier to tune out the voice,
Tune out Creator Lord who calls,
From a heart of love,
My way, my time,
No time, I plead,
Turn away from He,
Only true source, of life,
Of light...
Swapping eternity for dross.
He doesn't force or restrain.
He loves.
And I, by doing nothing,
Choose.
Come unto me, all you that labour and are heavy laden,
and I will give you rest. --Matthew 11:28
Not Far Away
© 2016 Carolyn R Scheidies