My Writing
Click here for article--Has Organ Transplanting Gone Too Far
Click here to download article--The Slippery Slope of Organ Transplants #2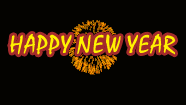 NEW YEAR'S PRAYER
(C) 2006 Carolyn R Scheidies
In this new year, let us be,
Sold out completely Lord for Thee.
Let our possessions not tie us down,
But use them to share your love
the world around.
Let us live and let us speak,
Words to lift and help the weak.
In all that we say and do, help us show You,
Jesus Christ, who loves us so.
Amen.
And be kind one to another, tenderhearted,
forgiving one another, even as God for Christ's sake
has forgiven you. Ephesians 4:32

REMEMBER ON INDEPENDENCE DAY—July 4th
(Pg 155 Threads of Time http://idealinhope.com/author/threadsoftime.html )
© Carolyn R Scheidies
History is but people,
And our country's had its share,
Who did their part to make us great,
So let me take you there.
The father of our country,
George Washington of long ago,
Led our land to freedom,
In spite of famine and snow.
There was Thomas Jefferson,
Who helped pen those special words,
Of freedom of the Independence Declaration,
The entire nation heard.
Don't forget tall Abe Lincoln,
President who freed the slaves,
Though he lost his own life,
The United States he saved.
Speak of Clara Barton
Who brought the Red Cross to our shores,
Or Tubman's rescue of her people,
And so many, many more.
Yes, I shall proudly stand,
With those who did their best,
To bring us freedom with honor,
And ever stood the test.
For those who bravely went before us,
For all they did for you and me.
Let us honor them with gratitude
That America's still free.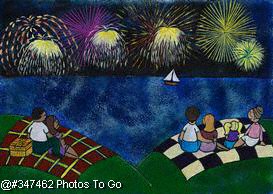 CELEBRATE THE POSSIBILITIES—July 4th.

© 2006 Carolyn R. Scheidies

Celebrate the past—our Day of Independence.

Celebrate with fireworks and cheers.

Celebrate with family and friends.

Celebrate a nation born in suffering, tumult and a

Commitment to the highest and best of

Christian virtue and Common Sense

Come together to create a new thing, a new vision. But America

Cannot long survive a twisted history, foundations destroyed.

Commit to the values that formed this nation. Teach them to the

Children, that they may know the truth, for truth not only sets free, it

Celebrates it and paves the way for a future of freedom and hope.

Celebrate.
Prayer
© 2007 Carolyn R Scheidies
Not just hope or wishful thinking,
But communication with the Creator of the Universe
Creator of me.
Does He not know me best,
Care for me because I am His,
Know past, present, future?
What keeps me thinking I know best?
Do I bring a list of demands like some potentate,
Instead of listening to Him?
Prayer is two-way conversation
Talking, sharing, yes, but
Also listening.
Prayer is a relationship, not religion.
But God isn't Santa, or some bobble-headed God to whom I make demands.
He is creator, sustainer of all
Who loves a creature so far beneath Him
He listens when I speak, but
Desires more---
A humble heart before Him
That He
Might bless beyond my imagining.
Save, forgive, comfort and bring
Not only hope and peace,
But life with Him through eternity.
It starts with a bowed head and words...
It all begins---with prayer.
MY OFFERING
© 2007 Carolyn R Scheidies
Lord,
Today I give myself to you; give
my talents, my time,
my body, my mind,
That I may be made new, as I
humbly serve you
in all I say
and do.
Amen.
I beseech you therefore, brethren, by the mercies of God, that you present your bodies a living sacrifice, holy, acceptable unto God, which is your reasonable service. And be not conformed to this world: but be transformed by the renewing of your mind, that you may prove what is that good, and acceptable, and perfect, will of God. Rom 12:1 & 2
NO MATTER WHAT
© 2007 Carolyn R Scheidies
Lord,
It is so easy to complain
when things don't go my way.
Help me, Lord,
find the positive in each situation,
and remember to remember...
No matter what happens
YOU are still,
in control!
Amen
Wherefore, if God so clothe the grass of the field, which to day is, and to morrow is cast into the oven, shall he not much more clothe you, O you of little faith? Matthew 6:30
Proverbs of Marriage
Making Your Gift Unique
* A personalize gift means so much.
* A bit of creativity will bring your gift from ordinary to memorable.
* Tag each gift with an applicable wise saying.
* For a shower, I wrote up little "Proverbs" about marriage to go with each gift and placed the tagged presents in a colorful gift bag. The gift was a hit, and I was relieved.
http://familycrafts.about.com/od/giftgiving
http://www.enchantedlearning.com/crafts/thankyougifts
http://familycrafts.about.com/cs/greetingcards/a/blgcardtags.htm
http://familycrafts.about.com/cs/oceancrafts/a/blbcgfttag.htm
A last minute shower and I worried about having a nice gift. The collection of gifts I put together didn't seem to fit, until an idea hit. Why not use each gift to illustrate an important aspect of the marriage relationship?
With a burst of creativity, I wrote up little "Proverbs" about marriage to go with each gift and placed the tagged presents in a colorful gift bag. The gift was a hit, and I was relieved.
The idea wouldn't let me go. Whenever I chose a gift my mind automatically began working on a couplet to go with it. If I could do it, why not others.
As I discovered, when putting together a shower gift, or even a wedding gift, a bit of creativity will bring your gift from ordinary to memorable. Simple proverbs or wise sayings are a great way to tie together very different little present you either buy or make. I've included my own as an example, but using your imagination chose or make your own combination of gifts, write your own "Proverbs," or use wise sayings or Bible verses.
Planning a shower? Pass out small gifts and have your guests write their own wise sayings. Place the gifts into a bag and let the bride-to-be pick out the gifts and read the sayings out loud. It's a great way to break the ice. This can also be used for a baby shower, birthday or any other celebration that includes a gift.
Here's my attempt at gift "Proverbs." They weren't literary masterpieces...but they got the point across. I also included an appropriate scripture passage with my creations. You don't need to go this far, or you can include references to favorite quotes from other authors, philosophers, etc.
PLASTIC STORAGE CONTAINERS
Don't store up hurt or anger or slights,
Store up good memories instead of staking out "rights."
Ephesians 4:29-32
CUTTING TOOLS (Scissors, knives, etc.)
Encourage, not cut off, communication,
In words and actions, show your love and admiration.
I John 3:18
TEA BAGS (I love this one.)
Brew up lots of love and laughter,
And your lives will be blessed forever after.
Psalm 21:6
SMALL GAS OR BARBECUE LIGHTER
Feed the flame of your love each and every day,
With kisses and kindness and caring always.
I Corinthians 13:4-8
ON THE ENCLOSED THE CARD (Yes, I tagged the card.)
Don't be afraid to say what needs to be said,
But always make up before going to bed.
Ephesians 4:26
ON THE GIFT BAG THAT HOLDS THE OTHER GIFTS
Marriage takes more than money or presents so fine,
The best gifts of all are love and truth and time.
That's all there is to it. Try it for yourself and move your gift from ordinary to extraordinary....not because of the gift, but because you took that "extra" time to make the "extra" special.
And, you can do it, too.
APOLOGY TO MOM
© 2004 Carolyn R. Scheidies
Mom,
For every
Mean, nasty thing I ever said to you,
For saying, "You don't understand!"
When you said "No!" to me.
I'm sorry.
I'm sorry,
That when you held me tight
Saying, "Someday you'll understand."
In anger I pulled away,
Ran from your sight.
Now, I am a mother too,
When my daughter yelled at me,
"You don't understand!"
I almost yelled back
Until I remembered you.
For with patience from above,
You guided me to responsible adulthood,
Not just with words and example,
But with the most important of all...
A mother's love.
BESET

Never quite caught up.

No time for rest,

So much depends on me.

Frustration, anger

Squabbling kids,

Rushing here and there

Daylight hours far too few,

Why am I

So easily beset

By all that I must do?

Bills piling high,

Doctor bills, necessities,

Washer down, vacuum worn out,

Despair over disability,

Inability to cope with issues,

Abortion, euthanasia, crime.

Who am I to make a difference

For my myself and my family?

In the midst of my angry confusion,

I hear His quiet, gentle voice,

"Trust in me, my child.

Rest in me, and let ME

Guide your way.

Nothing is too difficult for me.

You trust me for your eternal destiny,

Can you not, also

Trust me for your daily needs?"

Bowing, I give it all to Him,

My life, My health,

My schedule, My family,

My questions, my fears,

My frustrations, and my doubts.

Let Him reset my priorities.

Trust in His care

I find that He

Supplies... abundantly.
ME! HOW CAN I SERVE?
© 2006 Carolyn R. Scheidies
PARTS: Three children or puppets: Tony (center), Jan (left); Chris (right)
PROPS: Bible, Pictures of Moses, Deborah, David, Esther, Nehemiah, Paul
SETTING: Contemporary
(Either have pictures brought up and shown when appropriate, or have pictures as part of set like a gallery)
CRAFT IDEAS:
1) Have children make their own puppets out of paper bags
2) Make stick figure puppets. Draw picture of character, color, cut out, paste on cardboard backing and add long stick to back
SCENE I:
Song: Jesus Loves Me
Jan: I love Jesus and I WANT to serve Him, but I don't know how. (addresses audience) Do YOU?
Chris: I serve Jesus by memorizing Bible verse like, "Be ye kind one to another..."
Tony: I go to Sunday School and Bible School and...
Jan: (interrupting) How is that serving God?
Chris: The Bible says (Holds up/points to Bible) we are to hide God's Word in our heart so we don't sin against Him. When I memorize verses, I serve Him by…
Jan: (excitedly interrupting) I know. You serve Him by obeying Him.
Tony: And when I go to church, I serve Him because I worship Him. Like the Bible says in Deut...
Jan: (interrupting sarcastically) Dude! There's no Dude in the Bible.
Tony: (sighs) Not Dude, Jan Deuteronomy. Can't you let me finish before interrupting?
Jan: All right, Tony. All right. So what is Dude.. .1 mean Deuteronomy?
Tony: That's a book in the Old Testament. In Deuteronomy 10:12E it says, ". . serve the Lord thy God with all thy heart..."
SCENE II:
Jan: There HAS to be more to serving than memorizing and going to Church.
Chris: Sure there is, Jan. Remember Moses? (Points to picture) Because he wanted to serve God, God used him to lead his whole nation out of slavery. He...
Jan: (interrupting) Right, Chris. And there was Deborah. Chris & Tony: Who?
Jan: (points) Deborah was a prophetess who led the Jewish army to victory over their enemies when even their commander did not have the courage to do it alone. Her victory because SHE wasn't afraid to serve God.
Chris: Here's David. (Points to picture) With God's help, he killed a giant and freed his people from foreign enemies, and...
Jan: (interrupting) And Esther. (points) Though she was a queen, she risked her life to ask the king to save her people from death.
Chris: Right, Jan. God blessed her because she served Him even when it could have meant losing her life.
Jan: I wonder if I could be that brave?
Tony: What about Nehemiah? He lived in the king's house and wore fancy clothes. (Points to picture) Yet he returned to his homeland to rebuild the walls of Jerusalem so his people could be safe from their enemies. Now that's service!
Chris: And what of Paul, the great missionary, who spent his life leading people to his Savior. (Picture) He not only shared the message of Jesus' love with others, but also kept on teaching and helping those people...
Jan: (interrupting) and churches.
Tony: All these people served God.
Chris: But in very different ways. Maybe serving God means...
Jan: (interrupting) doing whatever God wants us to do, because... because
Chris & Tony: we WANT to serve Him, because...
Jan: (jumping back in making the other two unhappy) because He loves us so very, very much!
Chris: Like the song, "Jesus Loves Me."
Tony: Let's sing it Chris, Jan. (Begins, but Jan interrupts)
Jan: No, no, Tony. We already sang that song. Let's sing "Jesus Loves the Little Children" instead.
Tony: (hurt) But...
Chris: (disgusted) Forget it, Tony. Jan ALWAYS has to get HER way.
Jan: Do not.
Chris: Do too.
Tony: (trying to mediate) I think...
Jan: (ignores Tony) I do NOT! And that's that!
Chris: (sarcastic) Right. Like you're always interrupting everyone.
Tony: (discouraged) Oh, let her alone, Chris. Let her sing her song.
Chris: Like, come on, Tony. She wants to sing it so bad.
Let her sing it alone! (Chris and Tony leave)
Jan: Oh, dear. I think I really hurt their feelings. (addresses audience) Did you see how sad Tony looked and how mad Chris was? Oh, dear. I'll have to talk with them later cause you know, Jesus loves Tony and Chris as much as He loves you and me. In fact He loves ALL children. Why don't you sing with me? Come on now...
Song: "Jesus Loves the Little Children"
SCENE III:
Jan: (Chris and Tony rejoin Jan as she speaks) Jesus loves everyone, but, but how can I serve Jesus?
Chris: (pause, sighs) Jan, serving Jesus may be as simple as saying, "I'm sorry" to someone you've hurt… like Tony.
Jan: (hangs head) I know. I did sort of take over didn't I? I'm sorry Tony, Chris.
Tony: We're sorry, too, Jan. "Jesus Loves the Little Children" really was a good song to sing.
Chris: Now we're serving God, because we're being…
Jan: (starts to interrupt, sighs as Chris looks at her) Ooops. Sorry again, Chris. YOU finish.
Chris: Thanks, Jan, I will. We're serving Jesus, because we are being kind one to another.
Tony: Serving means being kind to that boy or girl in your school or neighborhood who needs a friend.
Chris: Serving means doing whatever God wants us to do for Him.
Jan: Then I CAN serve Him. We can ALL serve Him.
Song: (refrain only) "I'll Go Where You Want Me to Go" (change to: I'll Serve Where You Want Me to Serve)
I'll serve where You want me to serve,
O'er mountain or plain or sea;
I'll say what You want me to say, dear Lord,
I'll be what You want me to be.
(Sing several times to help children learn song)
Chris: Let's talk to Jesus about serving Him. (Bows head, followed by Jan and Tony) Dear Jesus, thank you for loving us so much. Thank you that we can serve you no matter how big or small...
Tony: old or young we are.
Jan: Help us, Jesus, find ways of serving you this week,
Chris: Of being kind and loving others as You, Jesus.
Tony: Love us.
Jan: Amen!
SONGS:
I'll Go Where You Want Me to Go (Words: Mary Brown Music:
Carrie E. Rounsefell)
Jesus Loves Me
Jesus Loves the Little Children
NEXT STEP
© 2006 Carolyn R. Scheidies
It is too hard and I too impatient.
I'm not 20 any longer and now understand
The brevity of life that
Zips by with supersonic speed
Leaving me gasping when seemingly overnight
Babies become parents
And I, a grandparent
When did I become my parents?
When did it happen?
What happened to all those in-between years?
Here I await the next step along my journey
More sure, yet still hesitant, in some respects,
More confident in my abilities
Less willing to wait when I can make a difference now.
Time is no longer a friend,
Yet, I am reminded God is in this mix.
All time is His and only He knows the future.
Daily, I need to ask His plan
Because He knows…I don't.
The next step is mine.
Confidently I reach for His hand
Knowing whatever comes, I'm safe when I journey with Him.
A WORD FITLY SPOKEN
© 2006 Carolyn R. Scheidies
A careless word is like an arrow aimed
Released from the bow
Injuring and killing wherever it goes.
A caring word is like sunshine
On a cold December day
That lifts hearts and hands in warming grateful praise.
ONLY A PRAYER
© 2006 Carolyn R. Scheidies
He is here
In the hug of a child
In the cuddle of a cat
In the slight breeze on a hot afternoon.
He is near
When winds howl
Friends and family don't understand
When the heart breaks seem beyond repair.
He is
Not just when good times roll
But in the trenches and it is true
He really is—only a prayer away.
IN HIS SERVICE
© 2006 Carolyn R. Scheidies
In His service, I shall be
Sold out completely, Lord, to thee,
As I wait beneath the cross
Never counting pain or loss
But wholly leaning on Your name
The power of God, Your healing claim
From sin and sadness set me free
That I might serve…eternally.
A NEW ATTITUDE
© 2006 Carolyn R. Scheidies
I will look up, not down
Stand up, not sit down
Go, not stay
Pray, not complain
Believe, not give up
I will hang on
Lift up
Speak blessing
Live positive
And trust God no matter what
Starting…NOW!
HIS POV
© 2006 Carolyn R. Scheidies
God sees me as whole
But heals when I'm broken
I see myself as broken
Holding anger and hurt that sears my soul
Jesus, help me see myself through Your eyes,
Broken, but whole within Your grace.
CHRISTMAS RUSH
© 2005 Carolyn R. Scheidies
Twas the week before Christmas
And all through the house,
Everyone was hurrying,
And scurrying about.
The tree had been hung
With ornaments pristine,
But in a blink the house was deserted,
Not a soul to be seen.
Dad rushed off to work
Putting in hours galore,
Mom shuttled kids,
Planned parties and more.
Costumes required fittings,
There were more gifts to buy,
With a list that kept growing,
But no one knew why.
Christmas was a dream
That flickered and died,
For with all the hurrying,
There just wasn't time,
To enjoy the shimmering tinsel,
The red and green lights,
Or stop—for a moment—
To enjoy holiday sights.
Even Christmas programs
Were just more events,
That fractured the family,
Who cared what they meant!
But, just before Christmas,
The family collided at the door,
Dad threw up his hands,
"That's enough. No more."
"We've forgotten the holiday,
"Forgotten the joy,
"Forgotten that Christmas
"Is about one special Boy.
"It's not about presents,
"Or rushing here and there,
"But about a gift of love,
"And a savior who cared.
"Enough to be born
"In a stable on earth,
"To bring hope to the hopeless,
"Forgiveness, new birth.
"Right now we're stopping
"And thinking things through,
"Making time for each other
"In all we need do."
They checked their calendars.
Cancelled some plans.
Scaled down expectations,
And…
Found a pace that left time
For family, fellowship and fun.
Most of all they made time,
To worship God's Son.
So…Christmas arrived
Without all the hurry,
And, in reverent celebration
Dad open the Bible to the real Christmas story.
Fear not: for, behold, I bring you good tidings of great joy, which shall be to all people. For unto you is born this day in the city of David a Savior, which is Christ the Lord. And this shall be a sign unto you; Ye shall find the babe wrapped in swaddling clothes, lying in a manger. And suddenly there was with the angel a multitude of the heavenly host praising God, and saying, Glory to God in the highest, and on earth peace, good will toward men. Luke 2:10-14
A WORD FITLY SPOKEN

© 2005 Carolyn R. Scheidies

A careless word is like an arrow

Released from a bow,

That injures or kills,

Wherever it goes.

A caring word is sunshine

On cold December days,

Lifting hearts and hands

In warming, grateful praise.
Why This Holiday?

© 2005 Carolyn R. Scheidies

(For two individuals or groups. Parts can be read in class.)

(PROPS: manger scene)

Song: Oh Thou Joyful, O Thou Wonderful

#1: (Hold out arms, shrug)

Why do we have this holiday?

And what's the meaning of Christmas Day?

A Savior come to be betrayed?

Is there a message of hope in the manger display?

#2: (Look at manger with awe.)

Looking at the manger scene,

I (we) see the face of He,

Who died that all might be set free,

And with Him, eternally.

#1: (Thoughtful)The baby....a savior? Born in a stable inn?

#2:Yes, come to conquer death and sin.

#1: Come that all might really know Him?

#2: (Firmly) All who ask Him in.

Individual from #1: From manger to cross to lowly grave,

Jesus, His life freely gave,

Past hurts and sin He forgave,

For each who asks, He graciously saves.

#2: Thus revealed the holiday truth,

#1: Jesus came, hope to renew,

All: And lives to give us life anew,

Individual: Because He loves both me....(points)

All: (point) And YOU!

Song: Joy To The World

======================

THE SNOWFLAKE

© 2005 Carolyn R. Scheidies

In the gently falling snow,

My Father's hand creates beauty

in each unique snowflake;

How much more does He care

to form His beauty

in the uniqueness that is me!

====================

Poinsettia

© 2003 By Carolyn R. Scheidies

She thanked me with a poinsettia—

A gift in the Spirit of Christmas

Deep red leaves brightened the room

Drew light from the dining room window

Bloomed through the season

Held on while wind and snowed swirled

Heralded the New Year with a spurt of unexpected growth.

Herald of hope

I kept it near where I'd remember—on occasion when leaves drooped--

To quench it's thirst

Didn't seem to need much attention as it reached toward the light

Embraced the future with tenacity as January slid into February

Uneven growth prompted me to turn the plant so light would catch all sides

Keep growth uniform

March found me marveling at its staying power.

Plants usually whither under my negligent care. Too busy

But Poinsettia not only survived, but thrived. Beautiful plant

Two seated across the table could no longer look over it as March moved on to April

The giver, amazed, inquired, "How do you do it?"

"Not much," I said.

We co-exist, the gift and I

I water now more regularly.

Watch for drooping leaves

Turn each side to catch the right amount of light

The light and moisture suit it well

It grows. Our time entwines

In wonder, I realize my unexpected gift has become

Not just a special Christmas gift, but the wonder of Easter life

It is faith and hope. It is alive

My Poinsettia Easter Lily.

Like the baby--God's gift at Christmas—

Became our hope at Easter

Our lives, made new,

Because He ever lives.
Christmas Comes in a Mantle
© 2007 Carolyn R Scheidies
Christmas comes in a mantle of white
With the sounds of traditional yuletide carols,
The sight of twinkling green trees
The smell of cinnamon and pine,
And the shaking of brightly wrapped packages under the tree.
It comes with the warmth of hearth and food and family
And sentimental memories.
In all the sentiment and celebration
May we not miss the Key to the season,
The reason we celebrate--
A baby come to earth to bring
Salvation
New life
Hope.
Christmas Comes
© 2007 Carolyn R Scheidies
Christmas comes
Not with gifts and glitter and gaiety,
Not with parties, Santa and trees.
Christmas comes
To the reverent heart in the quiet of night,
Illuminated by Christ's holy, sacrificial light.
The people who walked in darkness Have seen a great light; Those who dwelt in the land of the shadow of death, Upon them a light has shined. Isaiah 9:2
"Merry Christmas" Soul Words
© 2007 Carolyn R Scheidies
It's Christmas time
But something's wrong
Radio stations, stores go on as usual
Silence rather than carols reign
Christmas has become a dirty word,
A cheerful Christmas greeting from a clerk
Elicits a reprimand
Even "Happy Holidays" is stripped away with "Family"
not Christmas trees
Cannot single people celebrate?
Tradition stamped beneath hobnail boots of political correctness
Beneath the bland-sounding catch-phrase TOLERANCE,
Fascism taking root
By liberal socialists who wish to stamp out
Faith, tradition--joy
Tide can turn
But only when
You and I refuse
Submission to threats to rights and liberty
Expect me to greet with a smile and "Merry Christmas."
Take my money, respond in kind.
It's good for business
And for the soul.
Christmas Gifts

© 2004 Carolyn R. Scheidies

Up, down, back and forward, or diagonally, find the hidden words. Spaces left spell a Christmas surprise. BONUS WORD IS? __ __ __ __ __ __ __

CHRISTMAS

JESUS

MANGER

BETHLEHEM

STAR

SHEPHERDS

INN

DONKEY

SHEEP

ANGELS

NIGHT

DAVID

MARY

JOSEPH

PROCLAIM

BABY

HOPE

SON

MAN

GOD

LOVE

BORN

C T P H P E S O J B

S H E E P R N E A E

E G R O S O S B Y T

A I H I S U Y O E H

N N E T S D R R K L

G N A N O T A N N E

E R E G N A M T O H

L O V E D I V A D E

S D R E H P E H S M

P R O C L A I M A N
IT'S NOT ABOUT ME

© 2005 Keya Foss (All Rights Reserved)

I wish I could save the world, I wish I could see;

The way of our future days, how many there will be.

I wish I could heal mankind, never see one fall;

To pollinate with happiness, would be my only call.

But, I can see, it's not about me.

It's about our Savior, our Master and our King;

It's about Salvation, and the praises that we sing.

It's about Dear Jesus, Father God, the Great I Am;

The Holy One, and God's own Son, The Sacrificial Lamb.

So won't you see, it's not about me.

I wish I could hold a child, and never let them see;

The evil that befalls us all, or never let it be.

I wish I could carry guilt, to a place far away;

So people didn't drown in it, they'd let our Savior pay. But…

I can see, it's not about me.

It is about El Shaddai, our Great Annointed One;

Our Creator named Elohim, The Father and His Son.

It's about the Spirit, He sets amoung us all;

It's about the Heaven, that's meant for one and all.

Why don't we see, and let it be;

Why don't we just remember, …

It's not about me!
THE PARTING
© 2005 Carolyn R. Scheidies
Too brave,
He waves,
Going off to school--first day.
Backpack filled with paper,
Markers,
Crayons,
Pencils, and
A big box of tissue.
Need it myself....
Can't let it show,
A moment more--
a hug first,
to let him know,
I love him, but
it's time now--
reluctantly,
with wobbly smile, and
a silent prayer,
to let him go.
Not near as brave
as he....
I wave.
***
PARENT VS CHILD
© 2005 Carolyn R. Scheidies
Child's Point of View:
Changing, always changing,
One minute up.
One minute down.
Don't understand my parents or myself.
Testing limits all the while
(They're always on my case.)
Praying they will firmly say, "No."
Parent's Point of View
Frustration, even anger,
Constant disagreements
Length of dress and hair,
Staying up late,
Sharing, caring...
Wish they came with instructions.
Drive me to my knees, "Lord, please,
Help me raise them loving you."
Parent & Child Together
We're not perfect,
Parents nor child,
But with lots of love, and prayer,
Communication and compromise
We'll make it through
With patience
And love,
For, thankfully, God is, after all,
Still in control.

PROUD TO BE AMERICAN

(c)

2003 By Carolyn R. Scheidies

Cultural heritage is wonderful. My grandparents, and my step-grandmother, all came from Sweden. They passed many of their traditions onto my parents and my parents passed them onto me. They also passed on a love of America.

America is my land and my home and where my loyalty lies. I am not Swedish American. I am an American of Swedish heritage.

When my step-grandmother came to America, she was grateful for the chance at a new beginning. Yes, she had ties to the "old" country that included cultural traditions. But she worked hard at becoming American—even forcing herself to like tomatoes, which were not available in Sweden.

My grandmother and others like her, while appreciating their own traditions, also appreciated what they found in America.

They recognized that America gave both they and their children new possibilities. These immigrants were not only grateful to America, but also proud to become American. Many encouraged their children to leave behind the ''old" ways, which, for them, signified poverty and oppression.

Since the beginning, America has welcomed people from all over the world. American culture and traditions are drawn from ''melting" together many different cultural traditions. Working together, we became strong.

Today many media sources and movies offer a different scenario. Many times all things American are put down, they are considered suspect, even evil, and many American citizens and immigrants seem ashamed of being American even while enjoying the benefits of living in a land of freedom.

Instead of focusing on the negative, we need to focus on the positives. Here those who are poor or oppressed from around the world find sanctuary. America offers opportunities available no place else in the world. America is first to reach out in times of need, first to offer aid, and often, first to admit mistakes. America offers what few other countries offer—a future. It is a future my grandparents and others like them came to find.

As we celebrate our independence, let's unite, and—whatever our cultural or ethic heritage--encourage pride in melting pot America. It is time we stand tall as a united people and nation, wave that flag, and proudly proclaim, "We are proud to be Americans."
WE THE PEOPLE
© 2002 By Carolyn R. Scheidies
The preamble to the Constitution states "We the people." It does not say "We the all powerful, almighty government, but" We the people."
America was not just a land of opportunity, it was a nation founded on the firm belief that we as a people should run our own affairs. We did not crown George Washington king to reign over us.
In fact, our forefathers never intended that the national government be any more than a unified body that governed mainly foreign affairs, and a few national affairs that required a centralized body.
The format was simple, power and control and decision-making were to trickle up from "We the people" to the local, then the state, and finally, to the national government. However, government has a way expanding and demanding more and more control and power, over more and more aspects of life, liberty, and the pursuit of happiness.
Many of our representatives act-- as do the courts-- that they not us, are the true arbiters of our lives. Along the way we have forgotten that in a republic "We the people" are supposed to be in control, and they are supposed to represent our wishes-- not the other way around.
The American Civil Liberties Union (ACLU) uses this usurped power to force individuals, businesses, and even local governing bodies to change community standards and traditions decades, even a 100 years, in the making.
Instead of the court considering community standards--or even truth--they summarily deprive a community and/or individuals of the right to run their own affairs and to live their own lives.
In their feudal-like wisdom our government and courts deprive our children of traditions, such as Christmas, Thanksgiving, and Easter. They silence true diverse expression in school, and demand communities remove statues and monuments, or change logos and mottoes that aren't as "politically correct" as "they" would like.
What happened to the will of "We the people?" When you look at the way our government regulates our lives, it sometimes appears less and less like freedom and more and more like the feudal systems of the Middle Ages where all power came from the governing authorities and the people were but cogs in the system.
If "We the people" want to remain free, we must let our voices be heard. How?
First: don't expect the government to meet every whim. Government programs at the national level tend to waste millions and billions of dollars better spent at the state or local level. Remind our representatives it's OUR money not THEIRS.
Second: stand up for what's right--regardless of the cost.
Third: remember--one of the best ways to preserve your freedom and mine is to go to the ballot box and cast your vote.
Finally: keep that representative accountable through telephone calls, writing letters (both to the representatives and to the media), and informing yourself of the issues
"We the people" fought more than one war to preserve our freedom, and are doing so again. Let's not now lose it through apathy.
THE HAND

Shifting

Shimmering

Seductive sand

Sucks the victim

Down

Down

Satan's snares

Death

Death

Every woman

Every man

Survivors only

Those who grasp

The Savior's waiting

Outstretched

Hand.

OUT OF DARKNESS

On the darkest of nights

A star twinkles

In the silence before dawn

A bird sings

After morning dew

A flower blooms

Light

Life

Hope

THE DIFFERENCE

When the world clamored for death

God opted for life

Christ arose!

CUTE TRADITIONS OR CHRIST?
© 2004 Carolyn R. Scheidies
Who thinks of Easter without colored eggs and the bunny?
If it weren't so sad, it would be almost funny,
What we have done,
With God's own Son.
For Easter is part of HIS story,
Of His death upon a cross at Calvary,
Where Jesus died. Where for grace,
He took my place.
Yet we spurn the love He imparts,
To every humble, receiving heart,
By celebrating springtime and bunnies, instead of He
Who came to set His people free.
For Easter is more than cute traditions,
It is Jesus rising again to make provision,
That all who seek forgiveness from hurts and sin,
He gives new life as He enters in.
Bunnies and baskets cannot compete with Him,
Who offers hope and peace within.
Tis only the cross and the empty grave,
And only the Christ who ever lives, that saves.
FOR EVERYTHING THERE IS A SEASON
© 2004 Carolyn R. Scheidies
Proverbs 3:1 MKJV To every thing there is a season, and a time for every purpose under the heavens:
"Mary," said the recruiter for Sunday School teachers over the phone, "you are so good with children."
"I do like kids, Nancy, but I have my own three to think about." Mary wiped the jam off her hands as she wedged the cordless under her chin and pulled Jimmy away from the stove.
"We are so short of teachers."
"I know. But...wait a minute." She turned. "Andy, turn down the TV."
"You were saying, Nancy?"
"We need you, Mary. Those third-graders need a teacher."
Mary's shoulders slumped. She felt trapped. She scarcely had a moment to herself now and walked around in a perpetual daze of exhaustion. Where would she find the time and energy to do lesson plans and teach? Someday, down the road, but now?
Mary hated to let anyone down. She hesitated. At that moment, 4-month-old Charity let out a hungry cry. Mary straightened. She had her answer. "I'm sorry, Nancy, but right now my family needs me more."
How many of us try to do it all now, often to meet the expectations of others? How many of us cannot give our best, because we're stretched too far?
God doesn't expect us to do everything all the time. There are seasons of time when our priorities differ. What we can do is do those things most important right now, those things God wants us to focus on at this moment. Saying "No." to some perfectly good things, frees us to focus on what is best for our faith walk and our family during this period of time.
This may require us to practice saying "No" that we might have the time and energy to say "Yes" to God's best for us. We can take comfort in knowing that seasons change, such as children growing up and leaving home, offering new and differing challenges and opportunities.
God will give all the time we need to do those things He wants us to do--in due season.
Lord, help me to focus on what you want for me today. Give me the courage to say "No" to anything else. As opportunities come my way, help me seek your guidance in what fits my season right now. Amen.
===========
For those touched by abortion, God loves you. He will heal your wounded soul, if you come to Him.

THE TWO STEPS TO KNOWING GOD?
© 2000 By Carolyn R. Scheidies
All rights reserved
As I entered the library I found my friend Sherri reading. When she glanced up, her elbow bumped the stack of books beside her, all books about God.
"Hi, Sherri," I greeted. "Studying up for Bible Study?"
"No." Frowning, she hesitated as though wondering whether or not to continue. "I haven't been attending Bible Study lately."
"Oh, why not." Pulling out a chair, I sat down.
Again she hesitated. "I, well, I've been doing a lot of thinking..."
I smiled. "And reading." I indicated the stack of books.
"And reading lately and, well, I have questions about God, about faith, about everything."
"Isn't that what the group is all about, asking questions and discovering God's answers."
"But they're all my friends, and, I...I shouldn't say anything or you'll probably never talk to me again."
"What is it? What's wrong?" This was a side of Sherri I'd never seen. I knew she made a commitment to follow the Lord as a child and had led several individuals to faith in Him over the years.
"I'm afraid they won't like me, or think I'm some sort of heathen if I raise these questions."
"Maybe," I said, "but I think you do them a disservice. If they really are your friends, they'll still be you're friends no matter what you're going through."
"I don't know." Her gaze impaled me. "Have you ever wondered if God really cares about the daily details of our lives? Maybe He just created everything and stepped aside. Can He really direct and guide my life?"
I flipped through one of the books on the table. "And you've been trying to find the answers here."
She sighed. "I've read a ton of books."
"Are you any closer to an answer?"
She shook her head.
Leaning forward I asked gently. "When was the last time you read God's manual on God?"
"What?"
"If you're trying to know God, shouldn't you go to the source...God himself. When was the last time you opened your Bible Sherri?"
"A long, long time," Sherri whispered. "A long, long time."
How do you get to know someone? By spending time with them.
How do you learn what someone feels and believes? By spending time, lots of time, in conversation, in reading letters and in daily interaction.
Have you ever been in love? Remember how your heart "yearned" to be near that special person? Remember how you wanted to spend as much time as possible with that person, how you desired to share your heart, and how you listened with an open mind to everything that special person said? Remember how you devoured anything that person wrote to you? Why did you do this? In order to "know" that person.
How did you learn to drive? By driving, of course. By spending hours and hours learning to steer, park, pass. And you learned the principles and laws governing the use of the car by studying the driving manual in order to be competent to take your driving test.
I can read all the books in the library on love, on what it is and on how it is suppose to feel like. I can intellectualize and memorize and meditate on the meaning of "love," but that's not going to help me learn to express love or even to truly understand it. Love is an action, a choice. Love grows as I spend time with that special person. Love grows as I read letters from that special person and as we share together.
Similarly I can read all the books I want that discuss driving, what it is, how I should act, etc., but until I go to the source...until I get behind the wheel and turn that key, I will never understand what driving is all about. Until I read the driving manual, I won't know the basic principles that will help me drive safely.
Knowing God is no different. We can talk to others endlessly about philosophies and theories of belief, and we can read endless discourses on God, but until we go to the source, until we go to God Himself with our questions, until we read His letters to us in the Bible, we'll never come to a knowledge of the truth. (2 Tim 3:7 KJV)
Want to know God? Spend time with Him. In John 14:6 Jesus said, "I am the way, the truth, and the life: no man comes unto the Father, but by me."
John 8:32 says, "And ye shall know the truth, and the truth shall make you free." Want to know the truth? Want to know who God is? Spend time with him. Want to know who God is and where He's coming from? Read His Word.
Until you spend time with God, until you spend time in His Word, don't claim you're searching for God, at least not the God of the Bible, because that's His letter to us. Any historian knows to get the truth you go to the source, the documents written by the historical figure. To say I want to know God and not go to the source is both intellectually and rationally dishonest.
If I lose my car keys in the car, but insist on looking for them in the house, I'll never find them and you'll never find the key to God or faith until you go to the source...God Himself, and His Word.
If you want to drive, get in the car. if you want to love, spend with that special person. and, if you want to know God, read His Word. Go to the source with an open mind and heart for Jesus desires "all men to be saved, and to come unto the knowledge of the truth." 1 Tim 2:4)
"That's it," Sherri said with a sigh. "So many questions."
Taking her hand, I told her, "What ever you're going through, I'm there. I care, don't ever forget that. But..." I hesitated before continuing. "But you already know how to find God. He's as close as a prayer. As close as His Word."
"I know, but..."
"Sherri, I don't want to make you angry, but I'd like you to think about these questions. Are you really searching for God, or...or are you running from Him? Are you playing a game with yourself by searching every source, but the one with the answers?"
For a long time, Sherri studied her hands clasped in mine. Finally she whispered, "I'm not sure, but...." A smile touched her lips. "I think it's time I dusted off my Bible to find out."
"Study to show yourself approved unto God, a workman that needeth not to be ashamed, rightly dividing the word of truth." 2 Tim 2:15
The End
==========