Sagebrush: Story Devotions for the Family
CLICK TO ORDER PRINT VERSION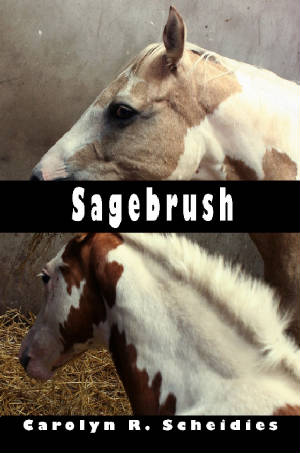 Regardless of the time in which we live, we all have much in common. Fundamental problems of honesty, anger and fear remain the same. Each generation still has to choose whether or not to do what's right or what's wrong. God's love and forgiveness also remain the same, as does His offer of salvation.
SAGEBRUSH-- Devotions for the family has today's children learning about the 50's generation through true-to-life stories and learning age-old lessons along the way with the addition of a theme, Scripture tie-in, memorization verses and TAQ (Talk About Questions) at the end of each short chapter. The approach brings freshness to sharing memories and helps the children assimilate Biblical principles in a fun and interesting way while gaining a historical perspective. It can become part of a bedtime ritual or a weekly family night.
SAGEBRUSH can be read alone, read in a classroom setting, or used as part of family devotions.
These stories are based on stories she told her own children about her childhood antics. Though many of the names have been changed and incidents modified, the stories are essentially true.
READERSHIP: children, parents, grandparents and Christian educators of children.
Amazon Review (c)
Great devotional for you & your kids!
,
June 18, 2007
This was a great book that was easy to read. Honestly, I purchased this book & read thru it, cover to cover, to see if it would be something for my family & it is! We have started doing the chapters together with my oldest son reading the stories. We take turns looking up the verses & reading from the Bible. I strongly suggest this as a family devotional or even for use in childrens Sunday school class. -- Mistree Reader (Hart of America)
Click here for SAGEBRUSH T-shirts, bags, mugs and other items.
© 2002-2017 By Carolyn R. Scheidies--All rights reserved.
Please do NOT use anything on this page or web site without permission. Thank you.