Author of
History, Mystery,
Romance...and Hope!
WHAT YOU'LL FIND HERE--Hope
At this site you'll find a variety of articles, poems and more. My books are also a variety, including fiction and non-fiction for all ages. What I write matches my brand--history, mystery, romance. Explore, read, enjoy.

Click here for Amazon--more info or to purchase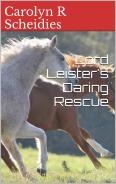 UPDATE:

Check out the Historical romances at: http://www.idealinhope.com/historicalfiction.html

Check out my latest update under AUTHOR INFO & UPDATES.
Click below for my latest Hub article: WELCH--MORE THAN A TEACHER.

Click below for my devotional WORTHY OF WORSHIP.

Click below for my latest poem: LIFE FRIENDS.

Encourage our kids to read. Click the link BOOK FOR KIDS & TWEENS for books for the younger set.
SPEAKING ENGAGEMENT: December I'll be speaking at the Kearney Christian Women's Connection.
CLICK HERE for my article: WELCH--MORE THAN A TEACHER.
CLICK Here for personal update.
CLICK HERE to check out my poem(s) LIFE FRIENDS.
CLICK HERE for my Devotional(s): WORTHY OF WORSHIP.
About the Author
Writing has been my life since I first picked up a pencil before I entered school. I learned the alphabet and the word AT. After that I went down the alphabet rhyming words. It was intoxicating!
By the time I left third grade, I was writing stories and knew one thing--I wanted to be a writer. (I also wanted to be a jockey, before there were women jockeys. I was deep into the Walter Farley "Black Stallion" books.)
I geared my education to become a writer. In high school I won writing awards and sold my first short story. During college I began selling my stories and articles. I graduated with a comprehensive degree in Journalism--a very good foundation for any type of writing.
Now, many books later, some traditionally published, some with small publishers and some self-published, I still write for my career. (Some of those books won awards.) I have a regular column in a regional newspaper. I write short articles for Internet clients. And still develop book projects.
What I write reaches all ages. Interesting how, as my own children grew up, I wrote stories for their different ages and stages. I write both fiction and non-fiction, contemporary and historical, mystery, fantasy and even romance. I also write about the moral, cultural and political issues of the day.
I write from a caring, life-affirming, Christian perspective. You'll find here books and writing to challenge, convict, encourage and lift up.
Enjoy the journey. CRS