Author of
History, Mystery,
Romance...and Hope!
WHAT YOU'LL FIND HERE--Hope
At this site you'll find a variety of articles, poems and more. My books are also a variety, including fiction and non-fiction for all ages. What I write matches my brand--history, mystery, romance. Explore, read, enjoy.

UPDATE: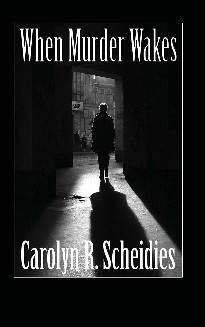 For a scary good read on a cold day, Click on Fiction for WHEN MURDER WAKES

Too many today encourage those who wish to end their lives or the lives of their unborn. This is a sad direction for our culture that cheers death rather than life. Click below for my latest Hub article: SUICIDE, ABORTION, LIFE'S VALUE.
Life can be full of "stuff" and still be empty. Check the link below for my devotion: EMPTY LIFE, EMPTY LOVE.
Today, the perception of so-called love is all about me--my needs, my desires. If I get tired of you, I move on. No self-sacrifice. But is this really what love that fills our hearts and souls is all about? Click below for my poem A REFLECTION OF HIM.
New Year's celebrations are already old. How about something new for the new year. Check the link below for my latest Hub article: A New Attitude for the New Year.
Am I following God's leading? I cannot unless I know what I follow. Read my devotion: A NEW YOU. Click here http://www.idealinhope.com/devotionals.html or the link below.
God left us an incredible, yet simple message. Click the link below for my poem "Message of Love."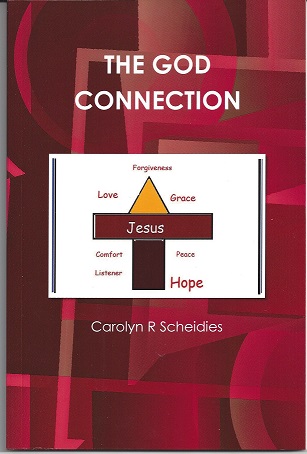 THE GOD CONNECTION helps you connect through Scripture, verse and more. There is also space to journal your thoughts and insights. It is available in Kindle and print. Check Non-fiction for more information.

For fiction, check out my book: The Darkan Conspiracy under fiction.
******************
CLICK HERE for my Devotional(s): EMPTY LIFE, EMPTY LOVE.
CLICK HERE for Hub article: SUICIDE, ABORTION, LIFE'S VALUE.
CLICK HERE to check out my poem(s) A REFLECTION OF HIM.
CLICK HERE for article "What Happened After I Fell"
SCHEDULE
No speaking or signings set up for this year.
We'll see what time I have. First focus this year is our daughter's wedding.
About the Author
Writing has been my life since I first picked up a pencil before I entered school. I learned the alphabet and the word AT. After that I went down the alphabet rhyming words. It was intoxicating!
By the time I left third grade, I was writing stories and knew one thing--I wanted to be a writer. (I also wanted to be a jockey, before there were women jockeys. I was deep into the Walter Farley "Black Stallion" books.)
I geared my education to become a writer. In high school I won writing awards and sold my first short story. During college I began selling my stories and articles. I graduated with a comprehensive degree in Journalism--a very good foundation for any type of writing.
Now, many books later, some traditionally published, some with small publishers and some self-published, I still write for my career. (Some of those books won awards.) I have a regular column in a regional newspaper. I write short articles for Internet clients. And still develop book projects.
What I write reaches all ages. Interesting how, as my own children grew up, I wrote stories for their different ages and stages. I write both fiction and non-fiction, contemporary and historical, mystery, fantasy and even romance. I also write about the moral, cultural and political issues of the day.
I write from a caring, life-affirming, Christian perspective. You'll find here books and writing to challenge, convict, encourage and lift up.
Enjoy the journey. CRS