Keith & Carolyn Scheidies
415 E 15th St
Kearney, NE 68847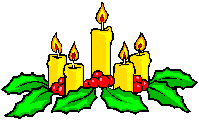 ======================================================
December 2011

Greetings,

I honestly don't know where this year has gone.. I look back and know the year has been filled with scary moments, decidedly not-so-good moments and those moments of excitement, thankfulness and joy. Even then, I'm sure I've forgotten stuff.

A year ago fall, Keith's doctor at the Cancer Center in Omaha started very aggressive treatment for Keith's prostate cancer. Surgery wasn't even an option as the cancer had progressed far beyond what surgery could remove. It had also started invading his bones and, had it not been caught when it was, caused damage to his kidneys.

Keith has been going to Omaha every month for treatments, one of which was part of a clinical trial. Some of those journeys to Omaha were downright scary. One time we spun off the Interstate on ice and ended up in the ditch. We made it to Omaha, but had to replace a tire before going home. Another time, when we went with friends, Jeff & Gloria, because Jeff had a doctor appointment with a doctor at a different clinic in Omaha, but on that day, we ended up stopped by a traffic accident on I-80.

The cars were not moving and there was concern about being late for Keith's appointment. Jeff, carefully, drove on the edge of the road around the vehicles to an on ramp. We headed up wrong way on the ramp, across the overpass and onto a smaller road. Ended up following a line of semis that had been diverted. We later followed them back onto I-80. No further problems that trip.

Throughout the year we've celebrated birthdays of our children and grandchildren. In April, as usual, we celebrated Easter the last Sundaywith our Scheidies' gathering. Only this time, it really was Easter. We enjoy getting together two times a year to celebrate as a family--last Sunday of April and the weekend after Thanksgiving, which is our "Thankmas."

This year we were celebrating Keith's folk's 60th anniversary, his Dad's birthday, our niece Crystal's engagement and, of course, Thanksgiving and Christmas. We did it differently this fall. Instead of spending Saturday on the farm, hosted by Randy and Nancy, and Sunday in Minden at Mom and Dad's, we all spent the weekend together at the Kearney Country Inns & Suites. That meant Keith and I had, like, seven blocks to go from home. Had a wonderful time with the family.
Over the July 4th week, we attended the Fredrickson Family Reunion in Manitou Springs, CO. Lots of fun times with family from several states. We visited places like the Garden of the Gods (great store there), Cliff Dwellings, the Royal Gorge Bridge and lots more. It was one of our best vacations ever.

Daughter Cassie is now in the process of opening her own counseling practice in Omaha. Check out her website and blog.
Blog: http://emotionalhealth4u.blogspot.com/
Website: http://emotionalhealthomaha.com
Both Chris and Jen are employed and the grandkids are doing well in school. It does rather boggle my mind that our oldest grandson, Devon, in 6th grade, is now in Middle School. Doesn't seem that long ago, his dad was that age.
Chris is very involved in his music production:
Website: http://www.chrisscheidies.com/
Website: http://drunkpedestrians.com/ (Reference from "Back to the Future"

My health has been relatively good during Keith's journey, which is a blessing. Keith responded so well to treatment, the doctor has him scheduled for three month treatment intervals. The first one will be in January. If Keith continues to respond well, he'll continue on the three month rotation for treatment.

So we go into the holiday season, thankful to God for his many blessings, thankful our children and grandchildren are near enough to visit often, to family and friends who have taken this journey with us with prayer and other tangible helps.

May Christmas bring joy for, indeed, the Lord has come.

Keith & Carolyn Scheidies