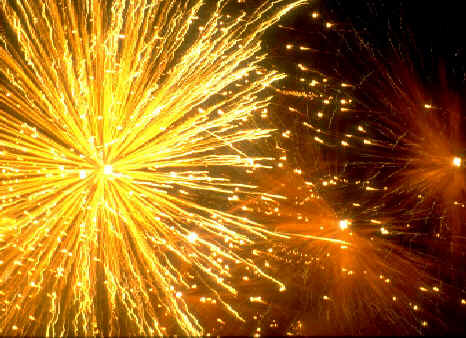 Welcome to the
Scheidies' Book Review Page.
This page is simple. As a voracious reader I read a variety of books. I also review many of the books I read . You will find them on this page. The books I review aren't necessarily better than other books which I may or, more likely, may not have read. These reviews are my opinion, nothing more, nothing less.
My posted reviews tend to be mostly positive, written about books I found enjoyable or practical or just plain fun. But, I will point out areas with which I disagree for one reason or another. I may also review books to which I contributed though I may or may not mention this. It would not change my opinion of the book one way or the other.
As reader and a writer I bring my own perspective to my reviews. May you find them useful.
From time to time reviews will be added and deleted.
Carolyn R. Scheidies
Click to where you want to go
Youth
Children
Pre-School
Other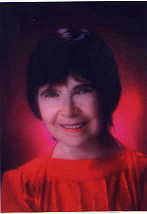 Who I am:
I am a writer with a degree in journalism from the University of Nebraska at Kearney. My published material includes several hundred features, articles, short stories, meditations, poems, crafts, greeting card material and other material to a variety of publications.
I have had six books published by Heartsong Presents (Barbour Publishing), an audiobook released by PIA, and three Ebooks with MountainView. I am past president of our local public library "Friends of the Library" organization, and work with a church puppet team.
I also present workshops at writers' conferences and speak to different groups on such topics as marriage, leadership, E-publishing, disability or other topics tailored especially for a particular audience for which I've been asked to speak.

Back to Top
Authors & Publishers: If you'd like me to review your books email me with information about your book and we'll take it from there.
HINT: Not interested in books with graphic or gratuitous sex or either profane or offensive language...
I prefer books which give practical information, stories which lift up and end with hope, or books which deal with aspects of faith.
Reviews---
JESUS FREAKS--Stories of those who stood for Jesus: The ultimate Jesus Freaks By DC Talk & The Voice of the Martyrs.
It's difficult to imagine in comfortable America but JESUS FREAKS reports, "There are more Christian martyrs today than there were in 100 A.D.. in the days of the Roman Empire. According to the World Christian Encyclopedia there were close to 156,000 Christians martyred around the world in 1998..."
In one account after another the book reveals the strength and courage of Christians down through the years since Christ.
From adults who suffered unimaginable torture, even today, for simply being Christian, to children tortured for refusing to deny Christ...sometimes in their schools. It is a sickening portrayal of man's inhumanity to man, but it is also the portrayal of victory faith in Christ brings to those who faithfully serve Him.
There are stories of torturers so moved by the faith of the Christians, they came to faith as well. There are stories of miraculous deliverance from death...and in the midst of it. These stories of faith are a call to prayer for our brother and sisters around the world who suffer for Christ daily.
It is also a cry for you and I to stand up and declare, "I belong to Christ!" It is a call to let go our fear and to share our faith with those who need Christ. This includes our family, our neighbors and our friends.
JESUS FREAKS should be on every Christian's reading list.
JESUS FREAKS By DC Talk & The Voice of the Martyrs.
© 1999 by Albury Publishing
ISBN 1-57778-072-8
Albury Publishing
$16.99
www.jesusfreaks.net
The Voice of the Martyrs: Email: TheVoice@vom-usa.org
Web site: www.persecution.com
------------
Boundaries in Marriage by Dr. Henry Cloud and Dr. John Townsend
From the beginning the authors state their purpose for the book. "...we will show you how to change your marriage for the better, even if your spouse is not interested in changing. But the process always begins with taking responsibly for your own part in the problem. (pg. 22)
Much of their advice is basic advice wrapped in new in new covers and perspectives which makes it not only understandable, but also practical. This isn't pie in the sky material, but solid suggestions and pathways to find our way in the maze we call marriage.
Pg. 37: Boundary issues in marriage always requires an understanding of the situation.
Pg. 49 Fear always works against love.
Pg. 59 THE TEN LAWS OF BOUNDARIES
...1. The Law of Sowing & Reaping: Our actions have consequences.
...2. The Law of Responsibility: We are responsible to each or, but not for each other.
...3. The Law of Power: We have power over some things; we don't have power over others (including people).
...4. The Law of Respect: If we wish for others to respect our boundaries, we need to respect theirs.
...5. The Law of Motivation: We must be free to say no, before we can wholeheartedly say yes.
...6. The Law of Evaluation: We need to evaluate the pain our boundaries cause others.
...7. The Law of Proactivity: We take action to solve problems based on our values, wants, and needs.
...8. The Law of Envy: We will never get what we want if we focus outside our boundaries onto what others have.
...9. The Law of Activity: We need to take the initiative in setting limits, rather than be passive.
...10. The Law of Exposure: We need to communicate our boundaries to each other.
Pg. 108 Your values are the ultimate boundaries of your marriage. They form it, protect it, and give it a place to grown.
From Pg. 112 are six values that can help build a lasting marriage: Love of God, Love of Your Spouse, Honesty, Faithfulness, Compassion, Forgiveness, Holiness. Recommend this book for couples who've been married for however long.
Boundaries in Marriage
by Dr. Henry Cloud and Dr. John Townsend
© 1999 by Henry Cloud and John Townsend
ISBN 0-310-22151-X
Zondervon Publishing House
$19.99
---
---------------
The Five Love Languages (How to Express Heartfelt Commitment to Your Mate) by Gary Chapman
Are you hurt and/or angry in your love relationship? Are you trying to love your spouse (or children) but they're further away than ever? The problem may be in your method of showing love...your love language.
According to Chapman, there are five primary love languages and several dialects within each language. These are:
...WORDS OF AFFIRMATION
...QUALITY TIME
...RECEIVING GIFTS
...ACTS OF SERVICE
...PHYSICAL TOUCH
We usually try to show love in our own primary love language. Unfortunately this may not be the primary love language of your loved one.
The key to fulfilled love is to learn the love language of the other person and express yourself in ways he/she can understand, How do you figure this out? Ask yourself how your love one express him or herself most often? Does he/she blossom when you give them words of affirmation, or when you spend time, or when you give special gifts, or when you do things for him/her or when you offer that hug?
What is your primary love language? Does you loved one have a clue to what it is? Communication as well as commitment is a key to a fulfilled marriage. The Five Love Languages opens the door to communication and a fulfilled love relationship. Well worth the cost.
The Five Love Languages by Gary Chapman
© 1992, 1995 Gary D. Chapman
ISBN 1-881273-15-6
Northfield Publishing
$9.99
------------
---
UNLIKELY HEROINE: Unveiled--Tamar by Francine Rivers
With an obvious depth of research, well known novelist, Francine Rivers has taken a little known Bible character and, through a work of short fiction. helped me understand her character and her part in the line of Christ. She also gave me a whole new insight into one of Joseph's eleven brothers...Judah.
I expected this book to be easy to read in bits and pieces. Instead the story captivated me and I found it difficult to put down. Unveiled--Tamar is a great book for deepening your understanding of some little know Old Testament characters and (with the suggestions in the back of the book) for applying the passage to your own life. It is not only a good read, but makes a good gift as well.
Unveiled--Tamar by Francine Rivers
Copyright 2000 Francine Rivers
ISBN 0-8423-1947-7
Tyndale House Publishers
$12.99 Hardback

Tyndale House Publishers Web Page
---
More Than Married: Ten Keys to Intimacy For A Lasting Marriage by David & Teresa Ferguson is a small handbook filled with anecdotes, suggestions, scripture, information and practical helps for a lasting marriage. Chapters include Comfort, Acceptance, Support, Respect, Appreciation, affection, Encouragement, Approval, Attention, Security.
Example...Tips For Building Affection and Intimacy
Take Time--for talking, relaxing together, and spending occasional weekends away...just the two of you.
Look--for way to meet your partner's other intimacy needs: for attention, support, appreciation, and comfort.
Initiate--times of prayer, gentle touches, words of love, quiet closeness, and loving glances.
These are a few of the suggestions contained in this helpful book. br> Great for a wedding gift or to put the intimacy back into your own marriage.
More Than Married by David & Teresa Ferguson
Copyright 2000 by David & Teresa Ferguson
ISBN 0-8499-5503-3
J Countryman www.jcountryman.com
$12.99
---
The God Chasers by Tommy Tenny.
.....All too often, we chase money, fame, the 'perfect' family, ambition, status, power. We fill our time with work and entertainment while stiffling our hunger for God. The God Chasers is not about platitudes or warm fuzzies. Instead, it warns us to stop chasing those things which take our focus from our true goal...Jesus Christ. If you hunger for a deeper relationship with God, seek (chase) God himself, not substitutes...not even good books other than Scripture. However, if you desire a picture of why we as Christians and our churches aren't the lights we claim to be, and what you can do to become a God Chaser, check out The God Chasers.
The God Chasers by Tommy Tenny.
© 1998 Destiny Image Publishers
ISBN 0-7684-2016-4
Destiny Image Publishers, Inc.
http://www.reapernet.com
---
JUST GIVE ME JESUS by Anne Graham Lotz
....Often we think of celebrities as somehow above the norm. Yet they, and their children, are human with the same struggles we all face. Only for them, problems are often glaringly public.
....JUST GIVE ME JESUS is not about Billy Graham's daughter, but about something we all face--problems, hurt, rejection, pain and a host of normal life skirmishes. The answer, which Anne so apply points out, is Jesus. Chapter by chapter Anne strips away the barriers we ourselves put up that keep us from the very answer we need most---Jesus.
....This book draws us into the presence of the Lord. It's great to read and great used with daily Bible reading since it goes through the book of John.
....The book was good, but the last chapter really packed a punch. I thought it worth the price of the book.
JUST GIVE ME JESUS by Anne Graham Lotz
ISBN 0-8499-1646-1
$19.99 hardback
WORD PUBLISHING


Joy For The Journey, a Woman's Book of Joyful Promises with selections from Liz Curtis Higgs, Barbara Johnson, Joni Eareckson Tada, Gloria Gaither, Luci Swindoll, Elisabeth Elliot and others. This thin volume holds a world of encouragement as the chapter titles suggest. From The Joy of Life's Little Moments, The Joy of Friendship, The Joy of Walking with Christ, to Finding Joy in Contentment and Obedience this book is the sort of book you pick up when you need a lift, or the book you might use for daily devotions. I envisioned reading it outside in the sunshine for that's what it makes me feel like when I read the different selections. This is a good book for any women and a good gift idea for that woman from a teen on up. Joy For The Journey, a Woman's Book of Joyful Promises
$14.99 ISBN 0-8499-5587-4 (Deluxe Leather Edition)
Copyright 1997 WORD Publishing,Inc.
Copyright 1999 J Countryman
---
Are you searching for some way to enhance the spiritual dimension in your life? Then check out the new book from Word Publishing: You Can Experience...A Spiritual Life by James White.
White's book reads smoothly and easily. He manages to put deep truths in a compact, easy to read, easy to understand format. There is so much "good stuff" here that it's difficult to condense all the information into a single review.
A few quotes:
Pg. 18: ..the first step in that new beginning was the decision to change. It's not enough to know that you need to change or even to have to change: You have to make up your mind that you are going to make a change.
Pg. 21 White shows us that spirituality isn't about belonging to a group; it isn't about how one behaves or even about belief. It's about a personal relationship with God. It's coming into contact with the living God to have your entire life "reshaped, remade, reoriented--reborn."
White points out that the first step isn't in being spiritual, but in becoming transformed by accepting God's gift of a personal relationship. And it's not a solo act, he says. We need others to help us grow. Hebrews 10:24-25.\
Pg 27: Spirituality isn't something that just happens; it's something you have to be intentional about. Becoming a Christian is just the beginning of the journey; it's the start of a life that follows Christ.
Pg. 28: Simply being exposed to something has little bearing on whether we become proficient at it. While your spirituality takes time, it is not simply a by-product of time.
Pg. 29: ...spiritual living is essentially an act of the will..... The heart of Christian spirituality is to like Jesus... You train. ...do the things Jesus did...
This is only the opening salvo of a book geared to give you new insights in your spirituality and to offer direction to the question: Where do I go from here?
This book offers a guide for the searcher, the seeker, the new Christian as well as deep insights for those who have walked with Christ for years. This is a good book for personal reading and would make a great book for a discussion group.
You Can Experience...A Spiritual Life by James White
222 pages $12.99 ISBN 0-8499-3766-3
Copyright 1999 Word Publishing
James White is the founding pastor of Mecklenberg Community Church in Charlotte, NC, one of the fastest growing 'seeker' churches in the country. He is the author of several previous books and holds a M.Div and Ph.D from Southern Baptist Theological Seminary. He is married and has four children.
---
Celebration of Life by Tracie Peterson is wonderful. It is the best baby book I have ever seen. I absolutely love it. At about 8" x 8" it fits neatly in the hand yet has information for each month up to the toddler years. There is also room for baby information, pictures and other stats. It includes poems, sayings, anecdotes and a wealth of material in a compact format.
I confess I contributed to this book, but when Tracie asked for my contribution I had no idea the finished product would be so "cool."
If you're looking for a baby book, check out Celebration Of Life.
Celebration Of Life by Tracie Peterson
110 pages $12.99 ISBN 1-57748-577-7\
Copyright 1999 by Tracie Peterson
From Kansas, Tracie is the author of over 30 inspirational fiction titles. She is Acquisitions editor of the Heartsong Presents fiction line of Barbour Publishing (before becoming editor she wrote several books for the line) and now writes for Bethany House Publishers. She is a Christian, wife, mother and writer...in that order and is always willing to help other writers along the way.
---
It would be a mistake to dismiss Since Life Isn't A Game, These Are God's Rules by Kathy Collard Miller as "just another book on the Ten Commandments."
Over the years I have read and memorized, listened to sermons about, studied and done research on the Ten Commandments. This book not only reinforced much of my own understanding, but also brought a fresh perspective to the study of these fundamental basics of the Judeo-Christian faith.
Pg. 5 She quotes Richard C. Halverson, former chaplain to the Senate. "These commandments are not arbitrary statutes handed down by a power hungry despot. They are the clearest, most fundamental design for social order..."
Pg. 7 The Ten Commandments were intended to draw us closer to God, they were never meant as criteria for salvation. We shouldn't be tempted to think that keeping them will earn our way into heaven. (She goes on to quote Pastor James Olson.) "Keeping the Ten Commandments is not the way we become Christians, but it is a way to identify us as Christians."
Getting on my soap box: I did have problem with an example Kathy used dealing with the 9th Commandment.
To often in our culture we shield our children from the small hurts in life. This makes it more, not less, difficult for them to handle larger hurts. This was my problem. Attempting to balance the letter of the commandment and the spirit, Kathy used an example of a woman who had a kitten put to sleep because it was blind, then fudging the truth to her young daughter.
As a disabled individual, this example greatly disturbed me. The mother could instead have used this situation as a touch point to talk to her daughter about death and it's meaning. Better yet, she could have brought the kitten home and said, "This animal needs extra love and attention because she's blind." The daughter would then have learned to reach out to the weak, realized she need not be perfect to be loved, and how to deal with problems in a kind and loving manner. End of soap-box.
Despite this one, lone example, this is a book which impacted my life. Since Life Isn't A Game, These Are God's Rules is not only easy to read in practical "bites," but is also suitable for either personal or group study. It is well worth reading more than once.
Since Life Isn't A Game, These Are God's Rules by Kathy Collard Miller
190 pages ISBN 1-892016-15-X
Copyright 1999 Kathy Collard Miller
Kathy Collard Miller
Starburst Publishers
Kathy Collard Miller is the author of "Women of the Bible" as well as many other books. She holds seminars on biblically principled living throughout the world. She is married and lives in California.
---
Need a dose of romance? Then Heart-Stirring Stories of Romance by Linda Evans Shepherd is the book to pick up. I've been laughing and crying through a book which gives truth to the saying, "Truth is stranger than fiction." These romance stories put romance novels to shame...and they're real.
Short, poignant, at times sad, at times humorous, the stories in Heart-Stirring Stories of Romance are uplifting and hopeful.
A great read.
Heart-Stirring Stories of Romance by Linda Evans Shepherd
Copyright 2000 by Linda Evans Shepherd
ISBN 080541972-1
Broadman & Holman Publishers
Linda, the 1997 Colorado Christian Author of the year, has spoken in Philadelphia, Lincoln, Dallas, Pittsburgh, Kansas City, Duluth, Ocean Side, Denver, Estes Park, Beaumont and Colorado Springs. She is the author of eleven plus books, including Encouraging Hands, Encouraging Hearts (How to be a good friend).
---
---
THE IMMORTAL

by Angela Hunt

Claudia, a jury consultant and body language expert, takes a job "reading" possible employees for the fast growing peace organization Global Union and it's dynamic leader Santos Justice. She hadn't counted on the cloak and dagger politics or the enigmatic Ashur who claimed, of all things, to be 2000 years old!

He still lived, he said, in penance for striking Christ as he carried the cross. Christ himself, Ashur told the skeptical Claudia, he would not die until he saw Christ clearly. He'd spent lifetimes trying to make up for what he'd done.

How could his story be true? Claudia's research uncovered startling information not only about Ashur, but also about Global Union that drives her to learn the greatest truth of all. The Immortal is an unusual, but solid story.

The Immortal by Angela Hunt
© 2000 by Angela E. Hunt
ISBN 0-8499-1630-5 Hardcover
ISBN 0-8499-4218-7 Trade Paperback
WORD PUBLISHING

-----

A TIME TO EMBRACE

By Lynn A. Coleman

Not so long ago you could go into a secular bookstore and pick up what was called a "sweet" romance and be assured of a good story without sex play especially outside of marriage. That is no longer true. While a few authors still write these more traditional "sweet" romances, most of these books have become more and more provocative in language and sexual content. (I've judged the Romance Writer's of America RITA awards in this category for several years and have seen the disintegration of this category.)

It is no wonder more and more women have sought out Christian romance which tells a good romance without the crass language or sexual content. Heartsong Presents caters to this segment and Coleman's book is the very definition of a "sweet" romance--a love story set in exotic Key West of the late 1800's.

When Bea arrives to deliver her charge to his uncle, sparks fly. The harder the two try to deny their attraction the worse the situation becomes. This story is sweet, but not sticky sweet, filled with humor, caring, faith, and love.

Add to the story the depth of God's timing and you have a book well worth the read.

A TIME TO EMBRACE

By Lynn A. Coleman
© 2000 by Barbour Publishing
ISBN 1-58660-023-0
Barbour Publishing: Heartsong Presents #396
1-800-847-8270


Check out Lynn's web page filled with reviews, articles and information on inspirational romances.

Inspirational Romance Web Resources

-----

The Amethyst Heart

by Penelope J. Stokes

Stokes weaves a story of past and present into an unforgettable saga of courage. From an elderly woman trying to keep her historic home to the white doctor in the south who insisted on treating slaves, this book is a book of faith and courage through both triumph and tragedy.

It is a book of practical faith lived out day by day. The main characters live by a simple code: To believe is to care. To care is to do.

This book is a real page turner. I could hardly put it down.

The Amethyst Heart by Penelope J. Stokes
© 2000 By Penelope J. Stokes
ISBN 0-8499-3721-5 (HardCover $21.99)
ISBN 0-8499-4235-7 (Trade Paperback)
Word Publishing

------------
---
Danger in the Shadows by Dee Henderson is a compelling read that keeps you on the edge of your seat. The story includes FBI, a monstrous stalker, murder and fear as well as romance and hope. Danger in the Shadows grips the reader, but is not stomach-turningly graphic despite the subject matter of kidnapping and murder.
.....For the main characters, faith and fear collide as evil stalks ever closer...
.....Danger in the Shadows has a satisfying conclusion and it well worth the read.

Danger in the Shadows by Dee Henderson
Copyright 2000 by Dee Henderson
ISBN 1-57673-577-X
Multnomah Publishers, Inc.--Palisades
$6.99
--------

.....The Heart Reader, The Heart Reader of Franklin High by Anonymous.
.....Here are two books, one for adults & one for teens, with the same premise.
What would happen if you woke up one morning with the ability to "hear" the spiritual needs of those around you?
.....How would this impact your urgency to reach your friends and family and others for Christ?
.....In our busy world, how often do we stop to really listen, to really care about those with whom we interact each day? Do we truly believe they need the Lord or do we let indifference or fear keep us from obeying Christ's dictate to "Go out into all the world?"
.....Would "hearing" the need of your friend or neighbor make a difference? These short fiction works hit right at the heart of it all--our unwillingness to obey Christ.
.....These books would make great spring-boards for a class or group discussion. They may even give us the courage to tell a friend about Christ.

The Heart Reader, The Heart Reader of Franklin High by Anonymous
Copyright 2000 Alive Communications
The Heart Reader ISBN 0-8499-1651-8
The Heart Reader of Franklin High ISBN 0-8499-1652-6
Word Publishing www.wordpublishing.com
$8.00
---------

Lord Foulgrin's Letters by Randy Alcorn
Jordon Fletcher had it all, a good job, a trophy wife, the required two children (boy & girl), and a comfortable life style. But, it wasn't enough! Jordon wanted something more and his gaze begins to roam as his heart cries for fulfillment.
.....What he doesn't realize is the struggle going on for his soul. between the forces of heaven and hell. In the tradition of C.S. Lewis' Screwtape Letters, Alcorn takes us on aa journey of spiritual warfare through letters from a hugher level demon to his subordinate assigned to Jordon. It not only brings Lewis' concept into the present, but the spiritual battle runs parallel to Jordon's story and the decisions he makes in light of the spiritual battle for his soul

.....Lord Foulgrin's Letters may be fiction, but it lays bare the very real struggle in the spiritual realm...a struggle we don't like to admit exists...a life and death war for our lives and our eternal souls.
....This books is an engrossing read, though it does get long at times.

Lord Foulgrin's Letters by Randy Alcorn
© 2000 Eternal Perspective Ministries
ISBN 1-57763-679-2
Multnomah Publishers, Inc.
$14.99

---
FORGIVENESS IS A CHOICE: The Forgiving Hour
For me, the best books are books which leave me wanting to start reading them all over again...and I do, if not then, later. The Forgiving Hour by Robin Lee Hatcher is just such a book.
The book opens with Claire, a single mother, meeting her son's fiancee for the first time. Claire still nurses bitterness from the breakup of her marriage years earlier when her husband had an affair with a much younger woman. As the two woman meet, both are forced to face the horror of the past.
From this point the book goes back to the time before the affair when Claire thought she had a storybook life and a storybook marriage. The story follows her story, the story of her son and the "other" woman and the difference bad as well as good choices made in their lives.
The Forgiving Hour clearly shows the devastation of broken trust. It also shows the healing Christ brings through forgiveness. It was book I could hardly put down until I finished it. I laughed, I cried...and when I finished I had so grown to care about the characters, I wanted to read the book all over again. What a book!
The Forgiving Hour by Robin Lee Hatcher
ISBN 1-57856-277-5
Waterbrook Press
Paperback $11.95

Robin Lee Hatcher has authored over 30 novels and novellas and has over 4 million books in print. She is a past president of Romance Writers of American. Robin and her husband live in Boise, Idaho
---
The Bride of Johnny McAllister by Lori Copeland is the sort of book I want to write myself. It is an almost perfect blend of sensuality and sweetness. It has enough sexual tension to keep the romance reader turning pages, yet is innocent enough for my teenage daughter.
In a culture rife with promiscuous sex, this book puts the romance in the context of "commitment first." This value causes a definite problem for the hero Johnny who has been charged with a crime he didn't commit and placed in an experimental program of rehabilitation with the judge and the lovely Regan.
The time he can do easy enough before taking off to finish his one deadly objective...destroying the monster who murdered his family. But, when he looks into the eyes of his "warden" and becomes involved in the lives of the towns' people, Johnny begins to realize he has a choice to make...avenge his family or start a new life.
The Bride of Johnny McAllister is gently humorous while it deals with some very real choices. The problems aren't solved easily though, like the heroine, I sometimes wanted to slap the hero silly for his stubbornness.
The book reads smoothly, and I found the print of my edition easy on the eyes. The plot was tight and the ends nicely wrapped up. Choices made came across as believable as did the characters who grew and changed for the better in the course of the book.
Lori's book had a definite spark and was well worth the read.
The Bride of Johnny McAllister by Lori Copeland
380 pages ISBN 0-380-80248-1
Copyright 1999 by Lori Copeland
Avon Books
---
Stroke of Luck by Lillie Ammann is the story of a successful, independent young woman who owns her own design firm. When a stroke fells her, she needs every bit of courage and determination she possesses to regain her health, her independence and her life.
In the struggle, Jake, a man just out of the military whose aunt cons him into taking the job as her attendant, falls for (to his surprise...and hers) a woman with limitations. But, Stroke of Luck is not so much a romance as the story of a woman overcoming a major set back in life. The rich details of her struggle are evidence the author has intimate knowledge of just such a fight.
Stroke of Luck is a first novel revealed by the repetition of the heroine's feelings of insecurity and her growing feelings for Jake, instead of showing them through dialogue or her actions. Jake's point of view is both sporadic and short, and the book might have been stronger if written solely from the heroine's point of view.
However, Lillie does a good job of delineating the heroine's struggle to regain her health. For anyone who struggles with physical limitations or knows of someone who does...this is an enlightening and encouraging story. There is hope; there is love; and there is life after health fails.
This book shows promise for Lillie, and I look forward to seeing her grow as a writer.
Stroke of Luck by Lillie Ammann
Electronic book available on disk/download
ISBN 1-928670-16-4
Lillie Ammann ran her own interior landscape business for 20 years while putting her dream of writing on hold. After suffering a stroke in 1992, she began to play the 'what if' game. What if this happened to someone who didn't have, as she did, the loving support of her husband? The result is her first novel Stroke of Luck.
---
---
=================
Inspirational Romance Web Resources
=================
Material is copyrighted by the publisher listed.
Web page & content not otherwise designated: Copyrighted 2000 Carolyn R. Scheidies
E-mail me at crscheidies@ivillage.com
Hosted by